Every couple needs to make efforts to keep the spark and love in the relationship alive. Especially, in long-term relationships, things can become monotonous. One or both the partners can start losing interest. Sometimes, not taking efforts for maintaining your relationship results in misunderstandings. It also creates further distance. Thus, it is important to find out ways to keep the freshness and excitement in a relationship. Telling bedtime stories to your boyfriend will be a romantic idea.
There are many activities that you can do as a couple together. These activities not only keep you close and engaged but also help you spend some quality time together. Couple bonding activities can make your relationship stronger and make you both feel close and content. One such activity can be bedtime stories. You may wonder that bedtime stories are only for kids but who said to follow the stereotypes.
Lovesyllabus.com is reader-supported, so we may earn a small commission if you purchase from our links without any additional cost to you.
Significance of Bedtime Stories
The bedtime stories for the boyfriend have a great significance.
They can help in improving communication between the two of you.
They also help in building a strong and healthy relationship.
Bedtime stories will help in developing mutual understanding.
It will increase the acceptance of your relationship with your boyfriend.
You can't undermine the wonders a good bedtime story can do for you. It will put you both in good mood and allow you to end the day on a lighthearted note.
This happiness will reflect in your mornings as well.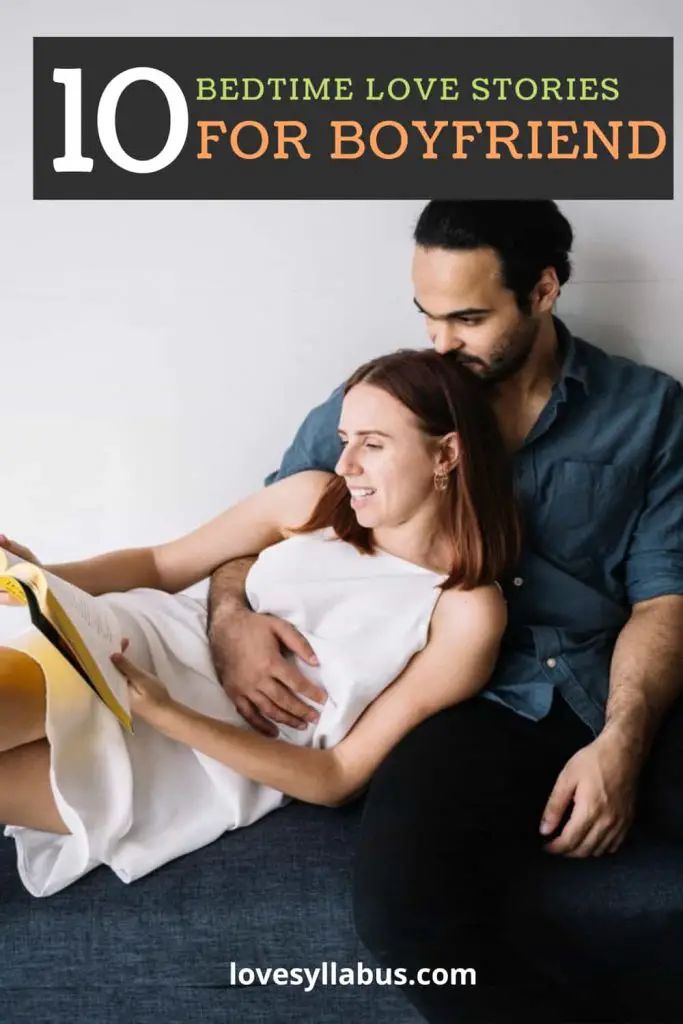 It is good to share romantic bedtime stories with your boyfriend as night is the time for heart-to-heart and romantic conversations. It's time to feel loved and close to your partner. It is better to avoid stories with heavy messages or morals.
Share cute, lovey-dovey, and romantic stories and see your bond getting strengthen over time. Happy Couples have a better sense of speaking, talking, and sharing with each other. They have a better mental and emotional connection with each other.
You need to keep it simple, attractive, and interesting. This way you can amuse your partner with sweet talks. Romantic bedtime stories have endings with unconditional and infinite love. So girls get ready to impress your boyfriends with bedtime stories.
10 Romantic Bedtime Stories for Your Boyfriend
Here's a look at some romantic bedtime stories for your boyfriend:
1. Handicapped Love
A boy was deeply in love with a girl. They worked in the same office but the girl hardly took a note of him. He did not have the courage to confess his feelings. He would stand in the parking or near the lift to get a glimpse of her. One day he decided to confess his feelings and followed her to the road.
Unfortunately, he got hit by a bus. The girl saw this and called an ambulance. She went to the hospital with him. The doctors saved his life but his legs got paralyzed. The next day in the office, she got to know about the guy's feelings for her from a colleague. She went to the hospital and with teary eyes said, "I won't ever get a person like you in my life. I will become your support. I want to spend my life with you."
Check out Our Recommended Short Love Story Collection Book on Amazon
2. Love beyond money
A lady lived with her family and was deeply attached to her kids and husband. Their financial condition was not well and was trying to make the ends meet. She decided to work for contributing to the income pool and support her husband. Yet, her boss fell in love with her and asked her to marry him. He assured her that he would take care of her family's financial needs.
He wants her to leave the family and marry him. The lady refused his offer and said that the crisis doesn't decide their destiny and future. She loved her husband and kids and no amount of money can change that. She told her boss that the tough time was a phase and one day she would build her own empire with her husband. As destiny would have it, within a few years, she and her husband set up a small business and lived happily with their kids.
3. Value of love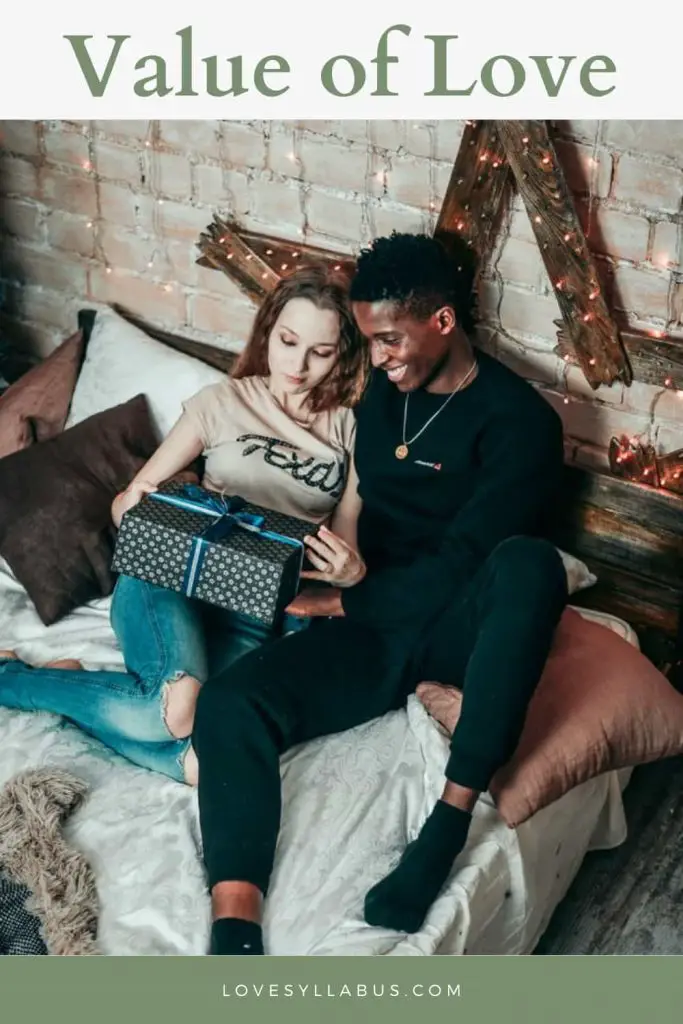 A girl and boy were dating. The girl was deeply attached and in love but the boy had a casual approach. He wasn't that dedicated to the relationship or valued the love of a girl. Soon he started dating another girl. When his girlfriend came to know about it, she left without confronting or fighting.
He was so much into the other girl that he didn't even care about his girlfriend. Within a year, the guy lost his job due to the economic recession and lay off. His new girlfriend left him as she didn't want to be with a guy who was financially unsettled. He became upset and isolated himself from his friends. One day he remembers his old girlfriend and how she loved and cared for him.
He felt guilty and wanted to apologize to her. He went to her home and apologized to her. She hugged him and consoled him and also offered him financial help. He felt shameful and asked if she still loved him. The girl replied that she never stopped loving him. She left him to see if he would ever realize her value and come back.
4. Blessings come true
A young boy worked as a driver for a rich old lady who lived all alone in the city. Her kids have settled abroad. They would send her a lot of money but all she carved was for their presence and love. The driver boy used to take care of her well. They shared a good and jovial bond.
The lady would always bless him saying may you get a good and lovely looking wife. One fine day the boy got married and took his wife to the old lady. And as luck would have it, the young girl was lovely and beautiful. The old lady winked and said, "See I always told you! You will get a lovely wife. Now be a loving husband to her."
Check out Our Recommended Short Love Story Collection Book on Amazon
5. Distance does not Part Lovers
A guy and girl were in a relationship. After dating for a few months, the guy moved to another city. In the beginning, things were good and long distance didn't affect their love. The guy got busy setting up his business. He would remain busy and stressed as it was difficult to set up work in a new city.
This started creating distance between the two. The girl would feel deprived of love and attention. She would often complain about this and the guy would get irritated. He would feel that she doesn't understand his situation. Both were correct in their part and it was a situation that was playing the villain in their story.
The fights increased with each day and the guy parted ways with her. Both loved each other but the relationship could not last. But, both of them could not move on. The guy even met a few girls but he could never move on and get into a new relationship. So, the girl was still waiting for the guy to come back.
A year passed by and one fine day the guy suddenly approached her. The girl could not believe her eyes. Both of them could not move on as their feelings were true. The misunderstandings and distance could not fade their love away. The guy apologized and cleared all the misunderstandings. Their courtship lasted for a few years and after the guy's business got set up, they got married and lived happily.
6. Pen friend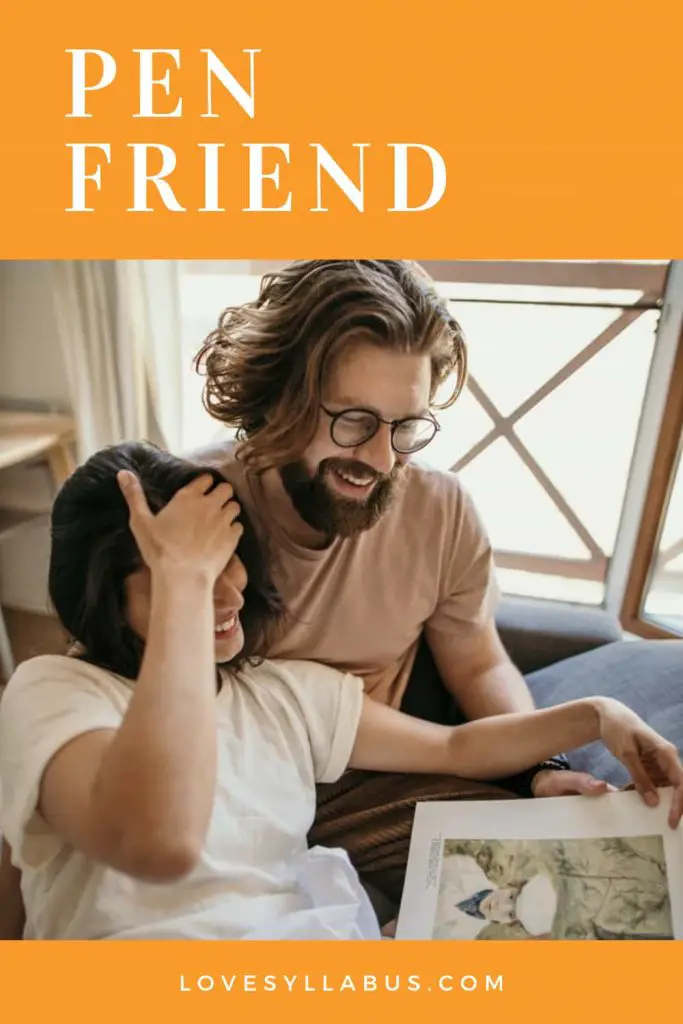 A girl and boy met at a summer camp in Simla during their teenage. They became good friends and enjoy each other's company. This was way before the internet and mobile phones. After returning home, they kept in touch by writing letters to each other. They were in touch for the initial few years but in the later years, studies and career became a priority.
They stopped writing letters to each other. But destiny had different plans. The guy moved to the girl's city for his new job. One find day their paths crossed and they met at a café. The old bonding and feelings got reignited and they started seeing each other. Within a few months, they decided to marry each other, and Pen's friends became soul mates!
7. Tough Choice
A girl was in love with a guy but her friends never approved of him. They were not happy with her choice. Her friends judged the guy because of his past. The girl would not listen to her friends as she had fallen for the guy.
She used to trust his love ignoring his past. One day her friends asked her to choose between them and her boyfriend. The girl said that her friends and the guy were equally important to her. But if they were her true friends, they would understand her feelings for him.
They would never put her in a spot where she had to choose between friends and her boyfriend. She left them and said her boyfriend was waiting for her. Her friends were shocked. But the girl knew inside her heart that she made the right choice.
8. Respect
A girl from a rich family married a guy who was from a humble background. She married the guy in spite of her family's resistance. , her parents accepted her decision and were cordial with her husband. But her brother was still upset. One day her parents invited her with her husband for family dinner.
Everything was fine till her brother arrived. He didn't even greet his sister's husband and ignored him all through the dinner. before they called it a night, the brother passed an insulting remark toward her husband. The girl got furious at her brother. He explained that he loved her and wanted to see her happy.
To this, the girl replied that if her brother really loved her, he would be happy to see her happy with her husband. He would have never insulted her husband. She said that she loved her brother but would not tolerate if he disrespects her husband. Her husband was stunned to see her love for him and how she fought with her own for the sake of his respect.
9. The Smile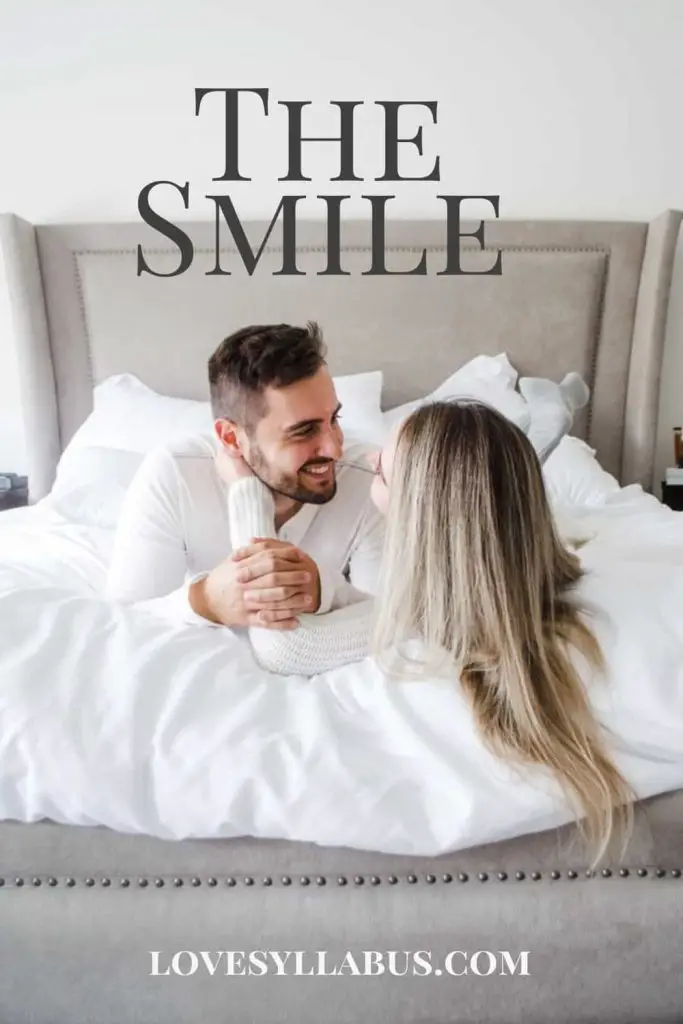 A couple was going through a tough time financially. The husband would never discuss it with his wife but the wife would remain stressed. She would worry about paying bills and meeting ends meet. During dinner time and before sleep, the husband would always be in a jovial mood and would laugh and joke around.
He would compliment his wife and appreciate her beauty. One day the wife asked if everything was so casual for him and was he not bothered about the crisis. She was surprised how he could smile in these tough times. The husband replied that he was very much worried but he forgets his issues when he is with her. She is the reason for his smile.
10. Unique Proposal
A boy loved a girl but always felt shy to confess his feelings. He felt nervous in front of her, let alone propose to her. So he came up with a unique idea. One fine day he went to her and said, "I want to invite you to my wedding". The girl said she will try but can't promise. Then the boy said, " I want to invite you to my wedding as my bride. Are you ok with it?" The girl was so happy with his innocent proposal that she hugged him and said yes.
Also, Read
EndNote
These are some of the lovely stories depicting the true love and bond of a couple. Sharing and listening to such stories will definitely make you both feel closer and loved. You can also explore more such stories for the bedtime routine. These bedtime stories will help you bond and spend some great time before sleep each day.
Keep exploring this space for more content on Love, Romance, Relationship Tips, Dating, Love Quotes & Messages, and Couple Issues.