Life is full of love. Whenever you chose to love for anything else you are always right. Love is the best way to illuminate the light in our lives. It reflects through our relationships. The most prominent relationship on this earth is what we share. We are in this world to love and be loved. Lovers always seek new ways to express love for their partners. Bedtime Love stories are one such beautiful idea for all couples like girlfriends & boyfriends, husband & wife.
Stories are channels of daydreaming, it is a beautiful way of living your imagination in the real world. As husband and wife, we live in our own love stories but don't recognize it as fishes do to water. Love stories are Here are the 10 beautiful bedtime love stories to read for couples such as husband & wife, boyfriend & girlfriend.
10 Cute & Romantic Bedtime Stories for Couples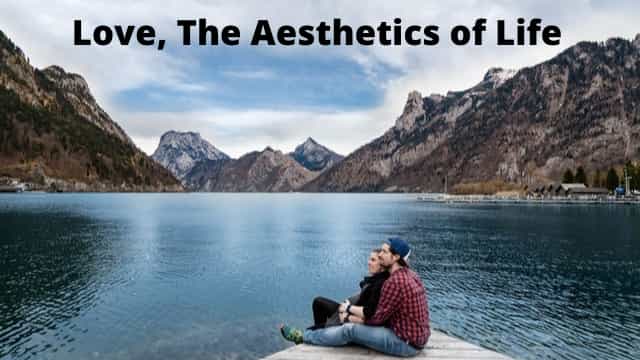 Love, the Aesthetics of Life.
Karan was an introverted teenager as he was a kid from a strict parent. A hard childhood and endless thoughts as a child grew him into a strong and passionate adult. He was an artist. This Sunday, he is going to inaugurate his art exhibition. He always wanted to be aware of society about a child's thought process. So the main theme of this is child psychology and mental health awareness.
Today, 11-30 Am is the most awaited time for Karan. He wore a black tee and denim-like casual days yet feeling extremely auspicious. He was waiting outside and overthinking his long journey to this day. Living far from family is hard, he has lately realized and was thinking if his mom was present here.
Meanwhile, a girl, in a black sari and bindi, entered the corridor and it diverted him from the thought completely.
He politely asked, "may I help you? "
Her, with hesitation, "umm, can you tell me where Karan Ahuja's exhibition is going on? "
Karan replied, " Oh yes! I am Karan Ahuja and this is my exhibition Hall mam, you are welcome. "
The girl said, " What? I can't believe this. I'm so lucky, I'm a big fan of yours! "
Karan was lost for a bit in the black bindi and he took 2 seconds until he was conscious and replied " Oh my pleasure. This is really motivating, please go and have a seat! "
The exhibition certainly felt a little more special for him.
After 3 days, when he was tired and thoughtful about new ideas, he found himself wondering,
"Does magic really exist or is it just a woman in black sari and bindi?" And passed around 45 minutes in the same thoughts.
Karan suddenly stood up and looked for Ajay's number, called him, and asked him to send a snap of the registration book. Why this idea didn't come to his mind? One thing that he believes is energy, he knows energies never lie. He found her details with a passport size photo, dialed the number. "Hello! Hi, I'm Karan, actually, I called you… . . "
"How long does it take to find one's details? ", Ayesha replied softly. As if she was anticipating the call. She was less overwhelmed and shyer this time.
This is how their love story started, they are now one of the successful entrepreneurs in the town since they thought to combine the engineer and artist's talent for a startup. And Karan told this amazing story to the audience while receiving the Best Architect of the Year Award.
"Love comes silently and stays if taken care of", he concluded.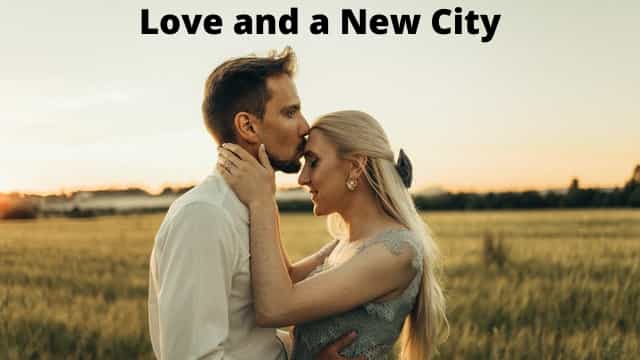 Love and a New City
The landlord was in a dilemma until he found the other room was defective. He had to let Mona and Ranadip manage in the same room for 2 days until he got the rooms fixed.
Ranadip is an engineer newly placed and shifted to Kolkata and Mona is a medical student, here to study at NRS Medical College. Both of them were introverts and shy kids. Now they have to stay together for 2 days. Clearly in immense confusion and awkwardness.
Mona is a messy girl, and she has been confirmed constantly eating since the landlord was gone. She offered, "Hey, wanna have some? "
Rana replied, "no thanks, but are you not feeling awkward that you gotta stay with me? "
She said, " You already seem to be a gentleman to me, so not a big deal, you sleep on the sofa, and me in bed, is that cool? "
"Oh, okay. " "You have a real good sense of humor by the way "
The mid-twenties is a lonelier time for everyone, said his father. Now when there is even a stranger present, he is feeling good and realizing how vacant life was before. He saw her cooking for him, something is there in this girl.
"Our IQ matches, really! " She said.
"No? I was also thinking about it. So miss, shall I ask the landLord to keep us like this? "
"Not a bad idea tho" She replied happily with a smile.
The world changed for Ranadip after he had met her, but Mona has not told much about her personal life, she is just allowing him to flirt and compliment her.
Mona's phone rang, she picked and replied, "don't worry mausi (Aunt), I have found a good room and roommate here. Yea, I'll take care. "
Ranadip was focusing on her conversation as he is curious and falling for her. She said by herself, " Actually my mausi (Aunt) is my everything, I lost my parents in childhood. So wanna be independent and make her feel proud. "
Ranadip realized everyone's life has got certain sorrow still people manage to be proud and happy.
"You are damn beautiful with your scars and confidence. I could not miss asking this bold beauty if she wants to be mine! "
She said, " Telepathy actually exists, I believe it today. " And they kissed each other holding each other's shivering hands and butterflies in the stomach.
Cute Bedtime Stories for Your Crush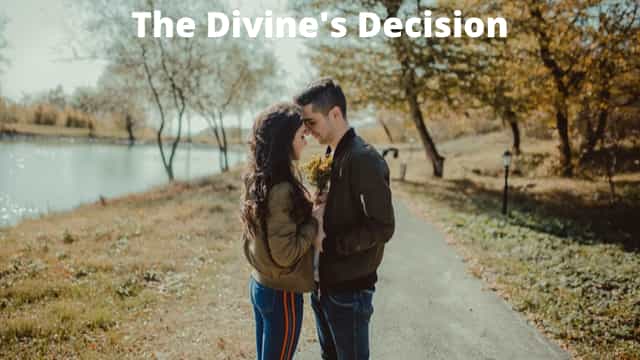 The Divine's Decision
There was an adolescent girl named Aaliyah who lived in a metropolitan city. One fine morning she came to the railway station to catch a train to a distant town. She took her seat on the train. Her co-passenger was a teenage boy with the same destination. After a few hours passed, the boy asked Aaliya where she was going. Aaliya felt a little embarrassed and told her destination.
The boy introduced himself as Utasv and told him he was also going to the same place. Aaliya smiled very lightly and started reading the magazine. She had heard before about the snatchers who travel as co-passenger.
When it was dinner time the boy took out his dinner. Utsav asked Aaliya to take some from his food. It raised doubt in her mind. She replied that she will not take any food.
After requesting Aaliya a couple of times, Utsav ate the food himself and went to the washroom. Aaliya had tea with her. She thought to mix some sleeping pills into the tea and make him drink. According to the plan, she asked the boy to take some tea. Utsav accepted her request as he fell in love at first sight. After a few minutes, Utasv became unconscious. Then Aaliyah also fell asleep.
When the train had crossed the destination station Aaliya woke up and asked someone when her destination would come. Knowing the destination station has crossed she worried and tried to wake Utsav. They both got off at the next station and decided to get back to their home which was the same city. This was tormenting her and she felt she had loved him. They both searched for themselves in the city but could not find them.
After one year they found each other in a temple where he prayed for finding her, call it a coincidence or miracle. Utsav and Aliya were astonished to see each other. Utsav approached her, they had an indomitable spark in their smiles. It was like a movie, but the train journey definitely left a mark that brought us together again.
Utsav did not want to lose her again until the day he admits that he is on the move. He flirted, "what else can make a miracle happen, if not love? "
Aliya smiled and said, "God can do anything because he listened to me when I prayed for him to find you. "
Their story truly admits that magic is real.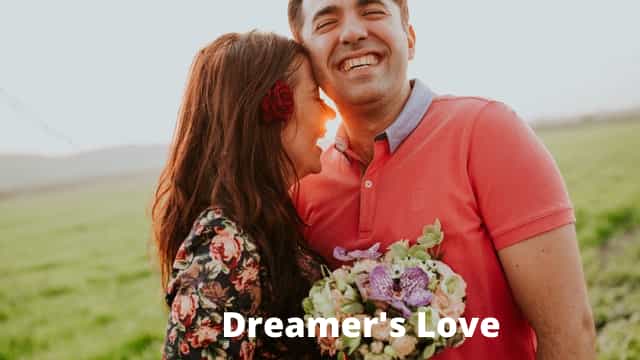 Dreamer's Love
On their anniversary Sahil knew he would have a meeting because every year they have to celebrate their anniversary on the next weekend of their special day. It was the 10th year of their togetherness. Suman has always been an aspiring woman.  And has motivated Sahil to keep up with the job. Sahil joined an MNC during their relationship before their marriage. Suman is a teacher. Due to this schedule, they used to get very little time to spend with each other.
Sahil had a dream to open a biker's cafe for being a passionate biker since childhood. On weekends he often gets confused if he should go for a ride with his group or spend some time with his wife. They were planning to have children but somehow their plans for their future are yet to be followed.
Now the thing is, this thought of a cafe and the monotonous schedule of being a CEO of  MNC have really put him in a dilemma. Suman has motivated Sahil for reaching this post now but somewhere both of them have killed their dream of living a simple and aesthetic life and using their ideas for a livelihood.
Today, as the anticipation, Sahil woke up early and kissed his wife on her forehead before leaving for office early in the morning. Yes, he is worried about the fact that Suman will have a regular start of even their big day. She never liked him living a full-time corporate life, she was afraid she would lose the creative human in her husband. But, Suman knew something was cooking, something was there, Sahil was hiding, and was busy after office. Then she assured herself and said not to lose trust from the love of her life.
Wifey woke up and started preparation for baking. Around 2 pm, Sahil called Suman amidst everyone, calling for a wishing anniversary. He said, " be ready around 5 pm and do not ask me anything. I will tell you everything."
She said, " are you alright? Okay okay, I'll be ready, have lunch already."
After disconnecting the call, Sahil touched up his tie in front of the mirror and read his resignation letter once again. He went to his lead and kept the paper on his table. Went downstairs with immense excitement, rode a little faster to pick up his wife and give the surprise. It was around 5-2 pm and avoiding all the questions of Suman throughout the whole ride, he took her to the entrance of his dream. She was blindfolded, he whispered to Suman "Happy 10th Marriage Anniversary Love!"
He opened the blindfold, handed her a paper. Suman was astonished and could not believe what she saw, all her unspoken questions were answered in infraction of the moment and she possibly had the best anniversary ever, she realized.
Sahil has invested and designed the cafe with antique bikes and parts in an amazing way with a bikers vibe. The cafe is a gift for her and it was named after his wife.
"You quitted the job?" Suman asked.
"Yes, I am done with the busy schedule and being away from you the whole day, a whole week, now I wanna be totally yours and of my dreams," said Sahil with a joyful face.
Suman replied, " this is the best gift I swear'', she thanked and started celebrating their anniversary, rather than the beginning of a new life.
Bedtime Love Stories for Husband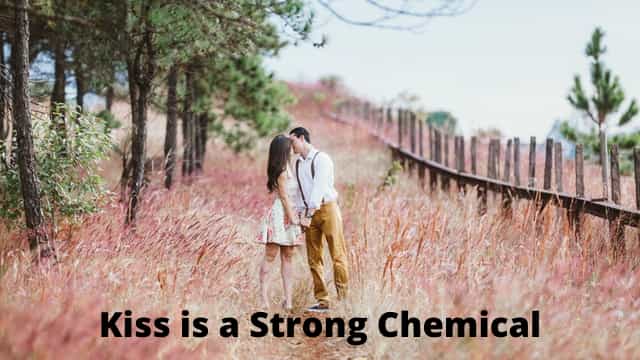 Kiss is a Strong Chemical
"Love is never easy. Love is an essential part of life, and like life, love is a mixed feeling". Said the therapist.
"But don't you understand, I can't stay with this man anymore. " The woman cried. Long-distance might be the evil fact.
Right after Raj confirmed his ticket to home in Delhi, they fought because he forgot to pick up calls. "Yes, this is a really big issue when you are in love and I can't take it anymore. Make me another peg man !"
The after-party ended and Raj was totally disturbed while getting back home because he knew he was going back to the same old fights and doubts for some days.
Raj and Sara are married, they were out of a relationship for 8 years and now it's their 3rd year of marriage.  Marriage comes in the decision when relationships are assumed to stay. But, sometimes, situations mislead relationships. It takes a lot of effort and mind. There are a bunch of people who say love does not turn boring when it is old and some say that love remains the same even if it is old.
All these thoughts were gathering in his mind throughout the journey and giving a mixed feeling of getting back home, being able to see family after these many months. Yea, definitely not a big deal still it takes a lot of mental strength to feel right when you are far from the family.
"Ah, two more hours!" he sighed.
When the train was entering the station, he did not expect the scene, but his wife was standing and he convinced his mind as that was merely a family formality. They were happy but mad at each other for the fight, in which this sudden meeting, being able to see through real eyes, partly worked like magic. But, the ego is a dominant player. They decided to stay in that phase.
At night, Sara planned something as she was taking help from a therapist in this matter. A specialist concern was seeming an important tool to fix the situation.
While she was cooking at night, after her lighting was done in the dining, Sahil noticed her preparing food for him despite being angry with him. This provoked a sense of love in him. He certainly realized what he had been missing, where love and togetherness are important.
He went to Sara and hugged her from behind. Often, the feeling of vacancy lets people out on the person they are loved by. He realized his fault and kissed her. She kissed her back intensely as that was the last day on earth.
The decorated plan was although a surprise, the rock-like anger, argument, anxiety just got solved through a choice to kiss over ego. Without a single argument.
They laughed out loud after kissing each other and all the unsolved anxieties were seeming like happening because of a kiss and warm time. They and their calculator of time realized, a kiss is really a strong chemical.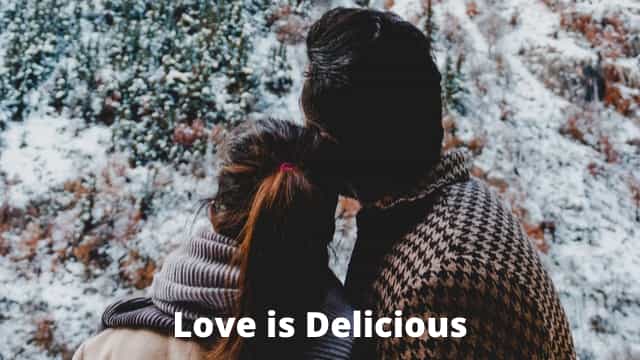 Love is Delicious
Food had always been a tempting thing apart from the necessity for this guy. "How can a love story start from hunger technically? " Asked his best friend.
 Again the same picture on the frame after 10 years. Shivam and his best friend are trying to plan a surprise for Shivam's wife. They are completing their 10th anniversary and Rohit is here to attend it. 
"Food".it is a passion, profession, and first love for Shivam. He is a famous food blogger and despite being an engineer, he is a food specialist, as people call him. This Monday he was heading to film the best snacks in town and went to the famous Kathi roll center in Old Delhi. So all the things are prepared and he chose a seat with a good background. 
"Shit, I wish I could sit there, that's the most photogenic part! " He thought. 
There was a  pretty corner in a restaurant, where a girl was sitting alone, wearing specs, jeans, and a hoodie. Shivam thought to approach her so that he can get a good video.
 "Anything for a blog dude!", he uttered. 
" Hi, there!" He interrupted. 
The girl looked up from the book she had. 
" Umm, I am here to review this restaurant, a food blogger actually… " He hesitated. 
" Oh, that's nice! Can I help you somehow? " She replied. 
"Yea, actually I find this seat really photogenic for my video, if you don't mind can I seat here? "
"Oh, sure! It'll be a great idea." "Please have a seat, I'll seat there, on the opposite side. "
This sweetness really made him happy and he sat with a hidden guilt feeling. 
Out of hesitation, he clearly started setting the phone and shooting his video, and certainly felt that she was noticing him consciously. He felt a little shy and thought about an idea. 
"Hey, if you don't mind, would you like to join me? " He broke the ice. 
In reply, she smiled and wondered why the guy was being cheesy. 
Again he said, " Umm I think you are feeling uncomfortable, I got an idea. "
"Yes? What idea? " She replied. 
"Since you are sitting alone, I decided to order food and just have it. Just not feeling the vibe to make a video. " 
"Cool," She affirmed. 
They started chatting and eating. And like an ordinary meet-up, they exchanged their phone numbers. Her name is Sachi. Their conversation started and they got attached. Though in the videos of Shivam, Sachi was seen after their marriage only. It was a great sensation for their fans or AKA viewers. They were keen to know their love story. 
Today on their 10th Anniversary, Rohit played an animation video on this theme to wish them on their big day. Their friends were on the occasion. Sachi and Shivam probably got a great gift, it seems like recreating the past. This whole story and celebration will be uploaded to their channel. The couple cut the cake and Shivam said, the first love brought the Woman of his life. They couldn't thank Rohit more. 
Bedtime Romance Stories for Him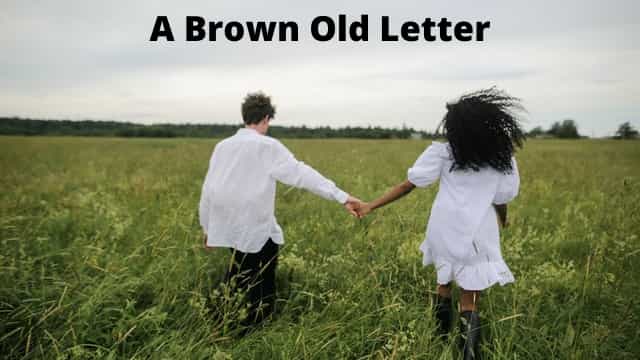 A Brown Old Letter
On a regular winter afternoon, Sruti was cleaning her bookshelf. She found an old brown letter in the dictionary that she used to read in her school days.
Now she is a teacher and living the so-called life of a 'strong independent woman. In life, women feel alone but the overrated concept is so in focus. She is okay with it.
Yea, the letter! The letter was written in 2012 when she was in 12th. Tej wrote to her. Tej was her one-year senior. He loved her and has waited for a long time for her. Shruti was nurturing her biggest mistake those days, she was in a hurtful relationship.
But, It would not matter if life was this easy, but situations somehow connect people. She wondered, how feelings fade. Though she has no right she thought if she could have the same feelings and attention for her in him.
Tej might have engaged with someone or was about to marry. Sruti, out of these thoughts realized that it's been 2 hrs. since she found the letter.
She suddenly got up and opened Tej's Facebook profile on her computer.
"still single?" She uttered out of exclamation.
After she saw this, she decided to talk to him. Texted him on Facebook and dropped a message with a photo of the letter, "see what I found! "
A reply came after around 30 mins. "Sruti??!! "
He exclaimed and had a long conversation. She was happy to see him attending her the same way as before.
They decided to meet, it really made her excited. She finally decided to recognize loneliness and ask Tej out if he wants to date her.
Tej came to her flat, with a baby girl. No, he was not married, he is a single father and adopted a girl child. This beautiful approach made Sruti fall for her old lover more.
She asked, "I was really scared to text you, but… "
"But?" He exclaimed. 
"But, you know life is really clueless after people are done with career and success," She said and couldn't stop crying. 
"I miss you Tej. I have been taking the wrong steps and avoiding good things in overconfidence. I wanna ask you an awkward question." 
"Hey Sruti, please don't cry. I totally understand your feelings. Ask me what u wanna know." Tej replied. 
Sruti said, "Promise me you won't lie and not misjudge me. " 
"Yes Sruti, do not overthink" He assured. 
" Do you still feel for me? " She asked. 
Tej was shuttered with this question and was speechless for some time. He answered, "why do you think I am single still now? ", "Yea, it's quite surreal but it is true for me". " My daughter's name is Tithi, your nickname". "You still have questions?" He asked. 
Sruti was happy and surprised at the same time and hugged Tej out of emotion. Though it took time and at least the letter worked after 7 years.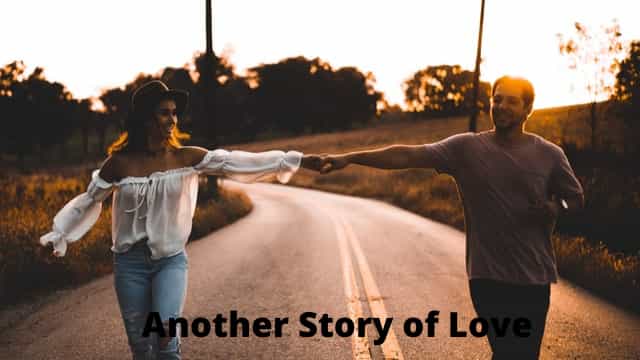 Another Story of Love
Srishti's modeling career and a relationship began together. Her passion for the limelight and beauty was as intense as her love for him. Mohini was powerful enough to strike down the social dilemma about impression and live for her own and on her own. All these theories were true until love hit her. That too when my best friend ditched for a good reason. 
She met Ali in a shoot, the shoot was for a famous Journal and Ali came there as an intern. They had to communicate for work. 
"You are beautiful Mam!" The man in Ali spoke out of passion. 
The dominating passion in Ali drove her really bad. The prolonged single life somehow got disproved. The sapiosexual mind of her attached a string with him in an unspoken way. This time all these thoughts captured her mind and she couldn't speak. 
She desires him to approach her. The next day she planned hard, waited to meet him. She went to the shoot and noticed him waiting there for something. 
This time she gathered some courage and said " Hey! Do you know? This is my first shoot here tho! " 
"Yes, just taking interest in fashion photography! Hence, observing here! " He replied with a smile. 
"Oh great, You from Delhi itself or shifted? " She asked. 
"I'm from Bhopal. Came here for a photography project itself." He added. 
He further said, "Hey if you don't mind, wanna go for coffee tonight? "
Her nervous system shook and she said yes without a second thought. 
Srishti called her best friend Sandhya And said "he directly asked me for a date. Or it might be a simple coffee date. Bro, am I just overthinking? Or it's what I'm thinking? "
Srishti's best friend is her childhood buddy. She trusted nobody more than her. Their bond made others feel jealous. But this time, A male voice came from the other side of the phone, "what if we assume it is a date? I feel there is no problem if we do so! Do we? "
Srishti was like "what? Who are… how? " 
She was astonished and was confused if she should go angry or happy! She cut the call instantly. 
Her phone rang, Sandhya was calling. But she did not pick up. A text message came, where Sandhya wrote, "He is my elder cousin, and u couldn't recognize him yesterday. You must remember my Somu bhaiya(brother) whom you used to like. Ali is his good name. He is staying here at my place. Yesterday after our conversation, I planned this. Lol, call me when you are done with anger. "
Srishti was happy and sad at the same time. "Best friends are not only for class chats, but they are also for life" she affirmed. On the other hand, Ali and Srishti, both were sure of their feelings. This was a memorable night for them. But still, the most awaited photoshoot and feeling started getting real at the same time in her life. 
She wrote in her diary, to the people who judged her, love is not a sin, and definitely is as important as love.
Romantic Bedtime Love Stories for Wife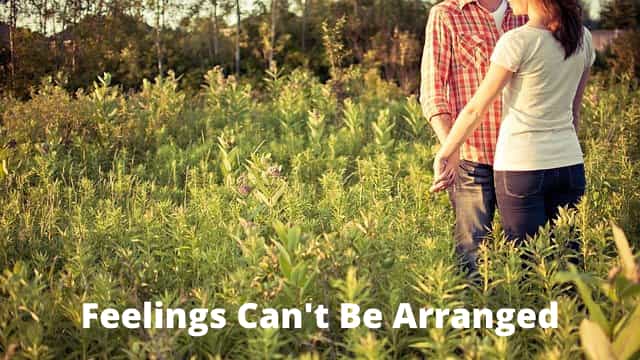 Feelings Can't Be Arranged
Shalini and Dev were married out of arranged marriage. Their marriage expensively took place since they both were mere victims of social impression, class, and status.
Apart from that, they both are persons of liberal thoughts. To avoid unnecessary chaps, they simply got married. Like other Indian married couples, Shalini was a good homemaker while Dev was trying to become a good husband. He earns good, and allegedly a good Indian Batchelor. Shalini, likewise a humble and educated woman. 
But the twist remained at a point that they were yet to be in love. They respected each other, we're being good companions but somehow they were not having that romantic feeling. Pretending to be married to couples without love was really difficult. 
It has been around 3 months. They have slept like strangers and pretended like couples. Dev decided to talk about it to his wife multiple times but somehow couldn't. He initiated the conversation and diverted it to something normal.
He was wondering why she is not even bothered about the fact that they are falling out of love, even though there is no love even after being married. With the busy schedule of Dev, while handling their family business, he hardly got enough time for his personal life. 
After a few days of neglecting the thought of discussing, he had an important business tour. He had to leave for Dhaka for 1 week. He felt it really important to inform her while leaving. Shalini was preparing dinner, Dev entered the kitchen at night and said, "Shalini, I will have to leave for Dhaka for the next 1 week. Yet I'll try to be back as soon as possible."
"Okay. At what time will you leave?" She replied after a pause. 
The pause was heavy, Dev felt that. 
"Hmm? " She asked again! 
"I'll leave tomorrow early morning," He said. 
This news made Shalini feel really heavy. Love was never explored between them but this news shook her a bit. This made her feel sad and alone. 
In the morning, Dev left a note, wrote "I'll be back soon wifey! I know you are sad, I am really trying to be a good husband. Call me when you wake up. And let me know if I dared to write you this note. Take care."
While Shalini had to face a lonely morning, this note made her really happy. So happy that she called him and said, "Did you reach safely? "
He replied, "yes, I reached"
She said, "Okay" and disconnected the call. 
Her eyes were filled with tears. She received a text message on WhatsApp, "I am missing you a lot. Please take care. And talk to maa when you feel alone."
These constant fluctuations of feelings made her believe somehow that love is a continuation, Dev has become her habit. The long routine, she has stressed herself to accustom after a marriage has become a necessity now. She knew love had happened. This is why poets said, the absence is necessary to understand the importance of a loved one.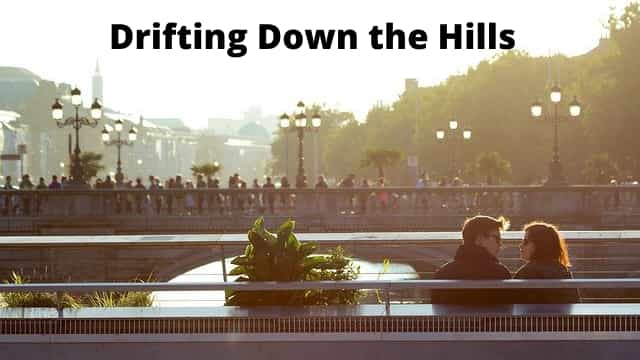 Drifting Down the Hills
It was spring knocking at the doors. Soniya scored 98% and got promoted to the 9th Standard. It was quite a strict school for Viraj who took admission last week on 8th Standard and started attending classes.
As he belongs to an affluent family and it wasn't comfortable for him to adjust to such an environment. He was hardly having a good time during school days and was eagerly waiting for summer vacations. 
The weekend's moon got vanished and Monday's sun was too harsh. Viraj got late getting ready for school and missed the school bus. He was confused about whether to ask the driver(Sunil) to drop him at the school or Today's register gonna mark him A(absent), lastly, he rang Sunil and said "Bhaiya, I will go to school with my friends, you won't have to come now" And room out his bike to the school. 
Unfortunately, Soniya got late too and was running down the Hills for school as fast as she could. After all, she brought Trophies to her school for being an athlete. The school is just 900 meters away now, suddenly she hears some tires screeching which made her stop and look back. It was Viraj drifting his Mustang GT at 106kphr and enjoying the curvy roads of the mountain. 
They both reached school late and luckily attended the prayer. But Soniya's mind was lost and astonished on those curvy roads, although it was for the first time she witnessed somebody drifting and that too from her school.
The bell rang for the tiffin break, there was a gathering on the playground. While Soniya was telling her friends about the morning's drifting scenes, she noticed the same guy(Viraj) having food at the corner all alone. Soniya took her tiffin box went to that corner and sat beside Viraj with huge curiosity.
"Nobody wows her mouth that BIG!". She replied, "It's only because your Screeching Tires made me stop from running, And that was the first time I ever saw someone drifting that too even at this young age, and I effin' love fast cars". 
Viraj blushed secretly and replied, "And I love those girls who love car rides, by the way, I won't mind if you'll join me on my ride". The conversation continued, they shared a lot of their past achievements, and they ended up on a decision to go on a long drive after school.
They both went back to their classes, but none of them were paying enough attention to the class out of excitement. Because they both were about to date someone for the first time. The moment she had her seat, she heard Viraj saying And that long drive down the hills at dawn was the precious evening for Viraj and Soniya, because the love for the fast cars turned them into Lovebirds. And their journey of love and togetherness began.
Endnote
Love stories can bring joy to our life. It is a secret for all lovers out there who are looking for ways to express love. These romantic love stories are great for reading at bedtime and you can share them with your girlfriend, boyfriend, husband, or wife. These bedtime love stories for couples fill romance in their lives.
Reading or listening to love stories is an effective bedroom habit for a happy couple.
Keep exploring this space for more content on Love, Romance, Relationship Tips, Dating, Love Quotes & Messages, Zodiac Signs Compatibility, and Couple Issues.