Everyone needs a soul to rely on. People wish for a shoulder to depend on. Dating someone you like gives that wonderful opportunity. If your date is from cross border then you must know their relationship preferences and culture. Especially if you are dating a Spanish man or woman then you should expect a big difference in their love behavior.
Are you in the search of your soulmate? You are walking in the right direction. Keep browsing.
I can help you to find what you are looking for.
"Dating a Spaniard is Serendipity"
An explorer's life is always interesting than a commoner's.
If you are planning to explore Spain and its culture! The best way is to start dating a Spanish man or woman. You will fall in love with their culture. Or you keep exploring some more.
Spanish man or woman is like,
Spanish men don't express much of romantic gestures. Spaniards like more laid backs. They talk too much about love openly and take a freestyle approach and don't like to make plans. They are temperamental.
Spanish Women are non-submissive, not punctual, loud, and like to show the strong and independent side of theirs.
Moreover, are you passionate about your relationship? Yes! Spaniards will appreciate everything as who you are. They are passionate about love and appreciation.
Want to know why do I say that? Read my tips. Become the guru of your own.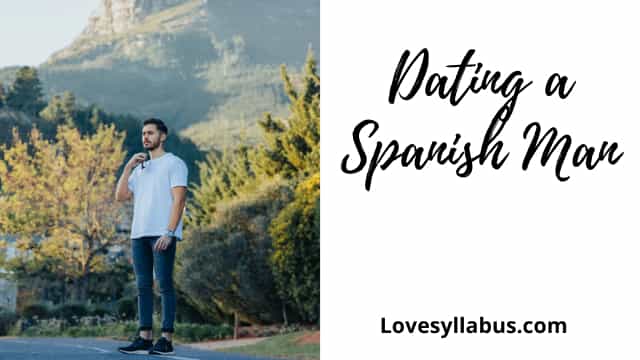 Dating a Spanish Man
Finding the perfect soul that understands you better than you is tough. Is it good enough to date a Spanish man? Well! Read it and find it out.
1. Show off-
Spanish men are cool dude. They do not hurry when it comes to dating. Do not expect too much love at the first meet. They take it easy. Not even any uncomfortable gesture. Rest assured that you can have time to be comfortable with your date first.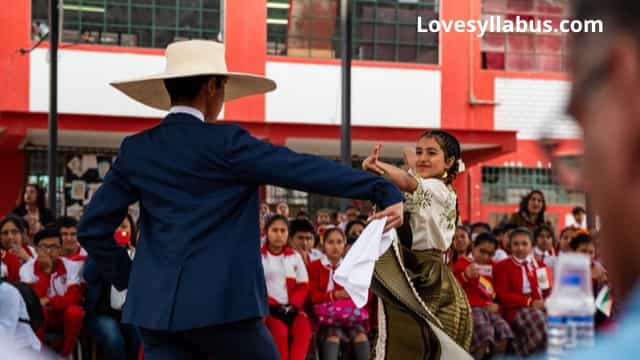 2. Passionate-
Men are a passionate bunch. They will shower you with words of love. Appreciation is the best part. It will make you fall in love with yourself again. But do not try to find the meaning behind each word they say. It is more casual than personal. Men do not approach with intention always.
3. Life-
Spaniards take their life with ease. They like to live more relaxed than stressed. Almost no hurry! Whether it is an outing or a dining out or a get-together. Enjoying food and time makes it special. That means too much plan does not exist. What do you like? To plan for something or relax and enjoy.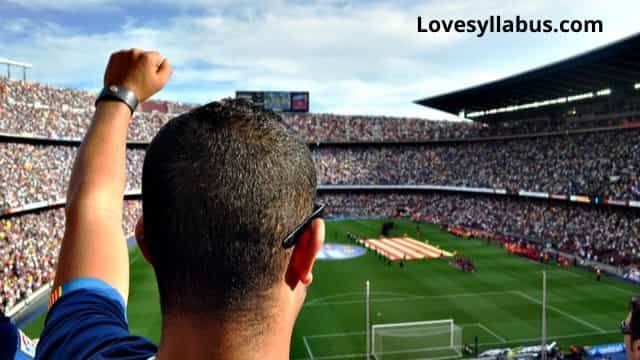 4. Soccer-
Spanish men are diehard fans of this sport. Everyone gathers in one place. Food and drinks are a must. They will watch the match. Shout and scream out of the excitement of the game. And enjoy the time. To know how you enjoy a moment, is a blessing! Do you agree?
5. Maturity-
A tough call for Spanish men. They stand a little behind when it comes to maturity. Their mom pampers them even if they are grownups. Not only do they live with their parents or family. But also dependent on cooking and laundry.
Especially their moms kind of spoil their habits. They help their boys with everything. That can cause a problem sometimes. You are the best judge to understand what you want!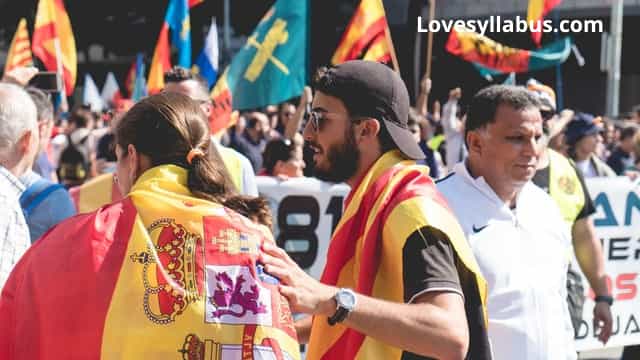 6. Celebration-
Men are always up for celebrating anything. They only need their friends and food. They are likely to turn anything into a celebration. That is an add-on. Celebrating any moment brings happiness. The celebration is an urge to live a life in a better way. This brings people together too. So, do you consider it positively?
7. Temperament-
Yes! men are temperamental. Maybe with small issues, they get nervous. This temperament does not mean anything harmful! It is all about a little drama. Men are common to have a few emotional outbursts. It is nothing to scare off. Sometimes it comes from too much care.
This was all about how beautiful Spanish men are. They are good people with big hearts. Planning to know more about them. Date a guy. He will take care of the rest.
Now Boys get ready to groom yourselves. Dating a Spanish woman needs a little bit of work.
Do not worry! It is about getting her attention. You must earn it. Right!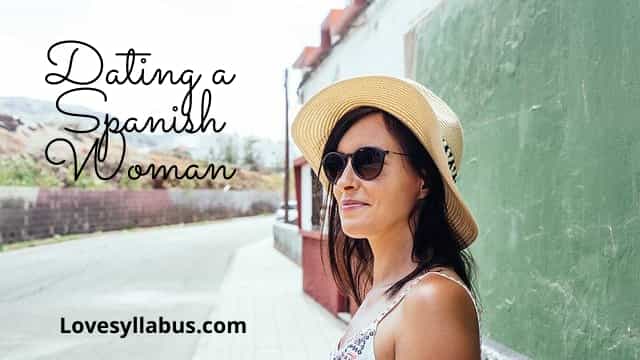 Dating a Spanish Woman
Dating a Spanish woman is more friendly than acting like a sycophant in front of her. Why do I say that? Keep reading and find it out.
1. Independent-
A woman is independent in nature. Everyone appreciates a helping hand! But if it is not available, she can manage with ease. She will not wait for anyone. This is a big add-on to a girl's nature. Every man wishes for this quality in their partner.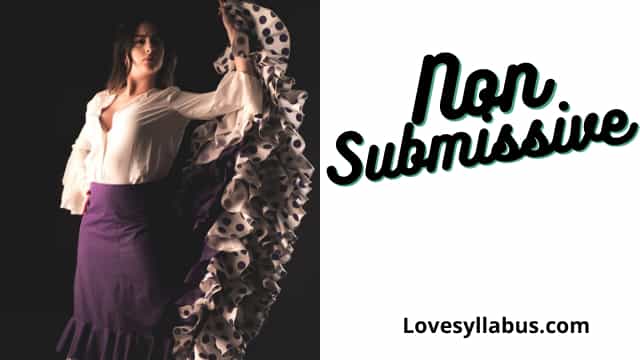 2. Non- Submissive-
Spanish woman is not submissive at all. They are very assertive and straightforward. Never try to bluff in front of them. Do not try to make things up. Do not lie. They will call your bluff. This quality makes them so outspoken and powerful. If you want to win her heart, tell the truth. The easiest way to conquer any battle.
3. Punctuality-
It is a tough call for her. Women are not punctual at all. Real hard stuff for a woman to maintain. Do not feel surprised if she is late for a date. That is not a probability. It is an assurance. Get ready to give some more time to your togetherness. Positivity can make anything beautiful.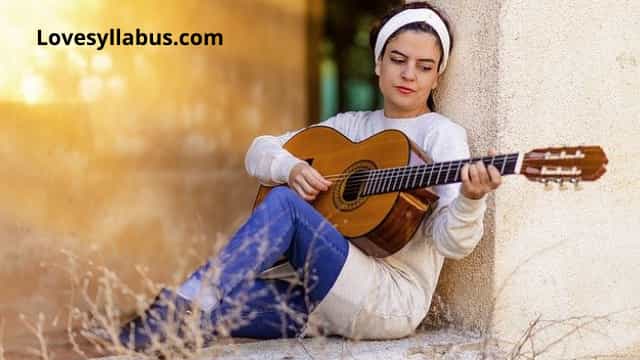 4. Loud-
Spaniards talk very loud. Especially women. Even a simple gossip can sound like an argument. Do not get scared. This is their natural way to address people and have a good time with them. So, let us not judge! Enjoy the time.
5. Family-
Always it comes first. Family time is the best time for them. Conversational shouting is quite common amongst them. Spending time together is a way to show the connection between two people. Loud conversations add up a little salt to it.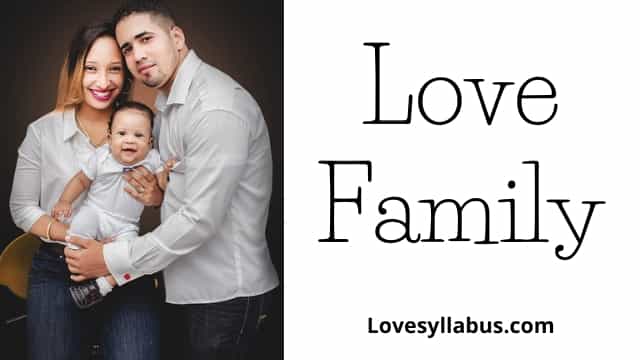 6. Temperament-
Another thing to deal with. Women deal with their temperaments all with emotion. Emotion can change within a blink of an eye! So, it is better to handle it with care. If you are planning to make her your queen! Take care of her emotions first.
7. Attitude-
Yes! A real woman's attitude. They are proactive. Expecting less is always good for living a happy life. In Spain, the stereotype of women's culture (machista) has changed now. They are more independent while working. Whether it is household work or something else! But if you do your share that will be the best thing you can do for her. It will make her happy.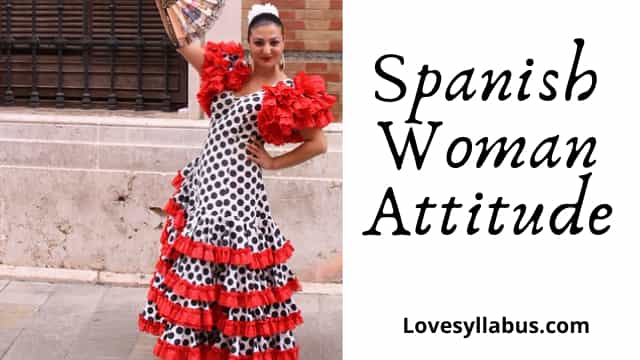 8. Socialization-
Women love socializing with people. They are regular, active, and social! If you have the luck to meet one! you will find them always surrounded by their friends. They like company. At present, the world is yours if you socialize. It is always better to share your goods and bad with others than to stay alone. 
This was all about Spanish Women. They are friendly. They are lovable. Do you want to experience their generosity? Go try your luck. Dating is the best option you left with.
Endnote
To conclude, I find dating a person is a chance to lead a beautiful life. It is not a chance of playing games. Stay what you are. Be true to yourself and your partner to be. That is it.
Remember, heart-to-heart talk is always more effective than your tongue. Let your heart led the path to your destination. So next time you are in Europe and dating a Spanish man or woman don't forget these little secrets.
Keep exploring this space for more content on Love, Romance, Relationship Tips, Dating, Love Quotes & Messages, Zodiac Signs Compatibility, and Couple Issues.