Dating is the first step to choosing a person for your life. Dating for teenagers can be thrilling, trembling, and full of emotions. Teenagers have a lot of feelings, excitement, desires about their dating. For teenagers, the ideas for the first date can't be extravagant. So we have come up with some really cheap and inexpensive ideas for the first date.
The First Date is when the two get a chance to know each other for the very first time. It must be fun-filled and romantic.
So, the first Date should be spent in such a way that you have the opportunity to know the special person on all sides. Though you are on the right page, here we have come up with some tips and tricks that might be helpful for you.
Dating For Teenagers
Being in a romantic relationship with teenagers is not a problem. It can be healthy if taken in the right direction. It helps in the growth of a child's appearance, body, and other characters.
This passes through different phases and ends up in marriage or becoming partners for a lifetime. Studies reveal that only 2% of the high school relationship last till marriage.
According to research conducted by the National Institute of Health, teenagers' relationships last on an average of 1.8 years. Though most of the relationship doesn't last very long. Adolescent behaves differently under different circumstances.
According to a study conducted by Pew Research Center teenagers within the age group of 15-17 (44%) are twice more likely to experience some kind of romantic relationship than the age group of 13-14 (20%).
First Date Ideas for Teenagers
First, be friends, be comfortable with each other. Try to make him feel interested to talk to you. You should try to recognize and read his thoughts.
Once you're attracted to him and feel like you get along with him, go on a date. Let's be realistic. The First Date is like a milestone in everyone's life. So it is better to choose someone who deserves to engrave letters in your heart.
So here are some gorgeous and excellent thoughts to place your milestone on the first date as high schoolers.
1. Candle-Light dinner:
There is a lot of excitement in it as a teenager. If one gets a pleasant environment then nothing can be more precious.
A beautiful calm nature, mild lights, soft music, some chocolates, fragrant roses and two plates of pasta or anything you both love, will help you to be closer to each other.
Who doesn't want to grab the feeling of the first Date under the stars on a beautiful night? So what are you waiting for?
A candlelight dinner is a perfect idea for this purpose. And if you want to propose your love on the first Date, then nothing can be better than go for it. You are on the right path.
2. Go on a Coffee Date: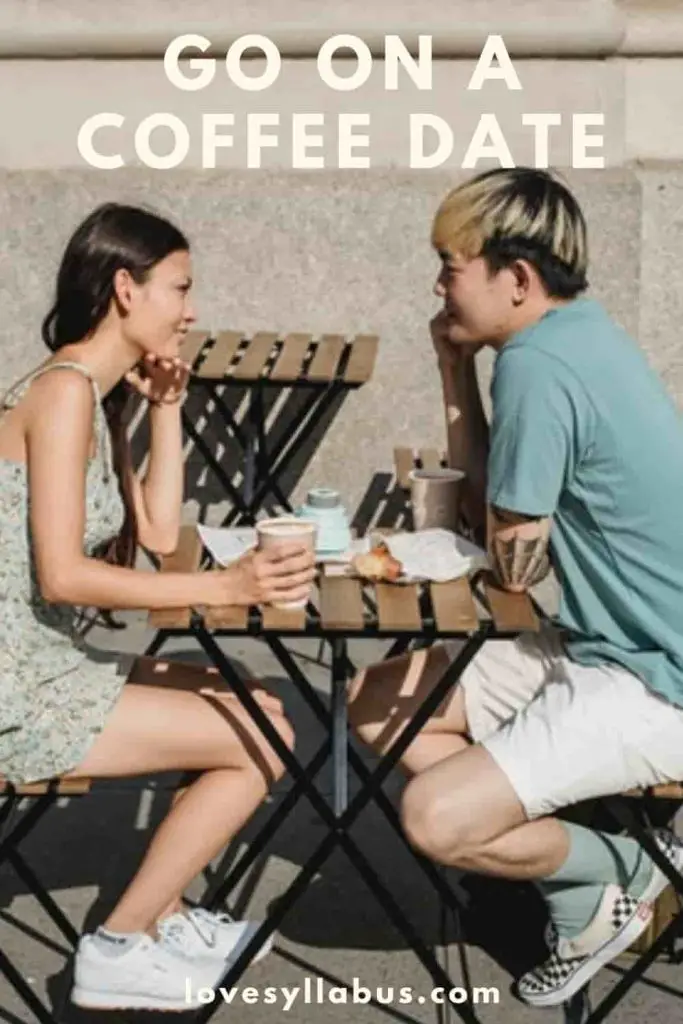 Besides a lot of excitement, it is always awkward and a little bit scary. Sitting with someone unknown for the very first time is quite tricky.
So a Coffee shop is an appropriate place for those. Coffee shops are usually crowded. That will save you from uncomfortable, awkward silence. Coffee invigorates our mood, refreshes our minds.
You will feel at ease and it will help you to know each other well, which is your primary purpose. And a coffee date is also easily affordable for school or college teens. Isn't this a great idea?
3. Go to a free beach in the area:
Oho! Beachside is such a romantic scene creator. It has its rhythm, motion, and flow like our eternal feelings for love. The little steps, little talks, laughs, make a perfect date the very first time.
The quiet, uninhabited beach will help you to get closer to each other and share feelings. And this idea is super affordable for school and college teens' pocket money.
4. Take a Ride:
So, aren't you adventurous? There are hardly any men who don't like adventure and especially in the case of love.
Can you ever imagine a long ride with your Date ahead on a straight road in the middle of nature, and at dusk? Is the heartbeat getting louder?
Relax, as you can experience all this on your very first date. Just choose the right place and the right person and all will be set. It is very romantic at a low cost. Isn't it super affordable for your pocket?
5. Movie Night: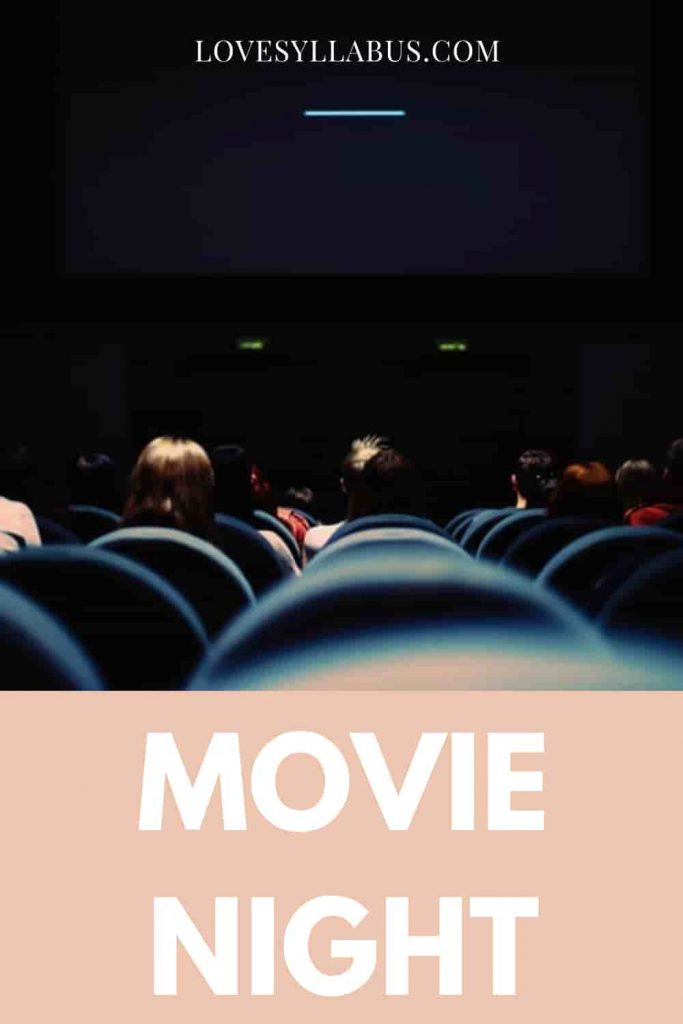 Well, Movie night is also an excellent option for spending time. You and your Date can sit alone and enjoy each other's company.
You can get to know about your Date's point of view, artistic taste, personality, sense of humor, and so on. Also, you can choose different kinds of movies or web series. Like romantic movies, comedy webs, or horror series.
This idea will help you to get closer to your love and spend a beautiful quality time ahead. This is also not expensive dating.
6. Go to a Concert:
So, a concert like a music program or any cultural program can be a venue for dating for teenagers. Music concerts are a lot more romantic for your first meet.
The heart soothing soft songs, lyrics or dedication can make your day unforgettable. The little introduction will help you to be the nearest known person in the middle of the crowd.
From a bit of eye contact to holding hands, and head on shoulder, anything can be possible. Music has the power of love and romance. So buy two tickets and take your date and which is also super affordable too.
7. Take a walk in the city: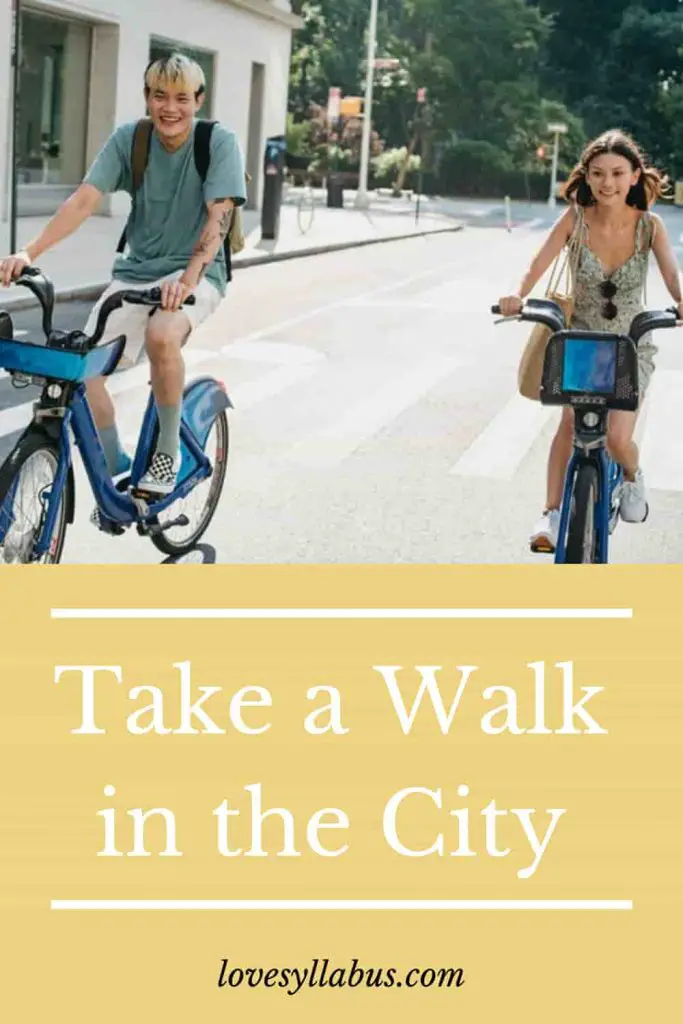 If you both stay in the same city, then it could be a good option. Walking down the street together, making a memory to known places, are also precious.
From raising the bill at the restaurant, this is far better and more real to experiencing nature together in your city. It is worth trying.
The world has become so artificial to get pure love. You have to bring creativity to your beginning. That will help you to find the real one.
8. Enjoy a Picnic: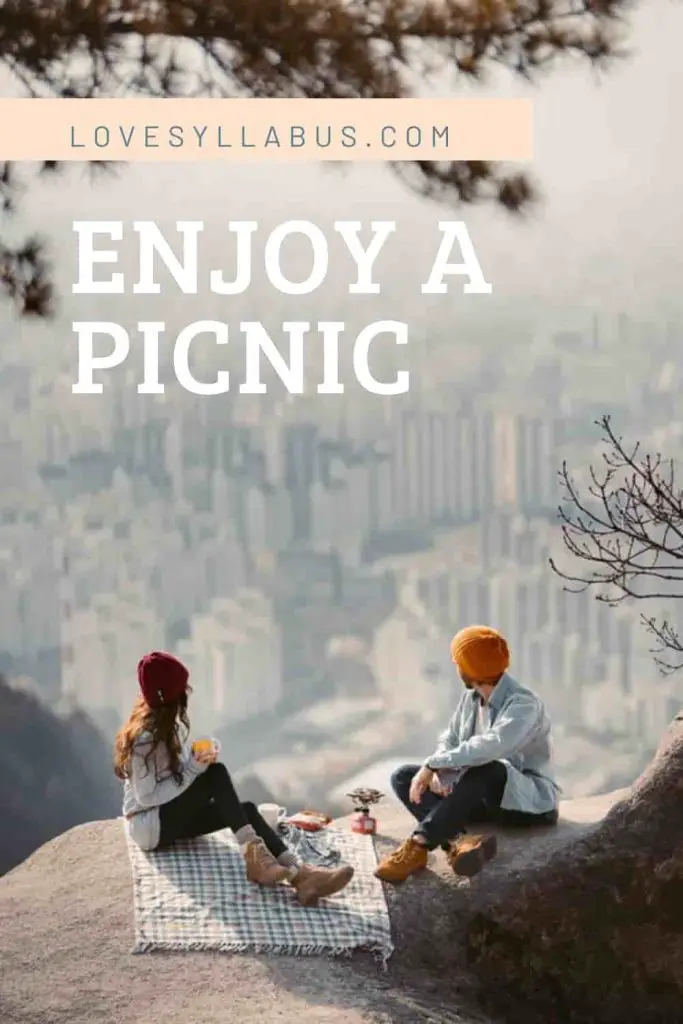 A small picnic in the middle of scenic beauty, wow! Is there anything more beautiful or what? Besides a small river or fountain with a bucket of cakes and cookies and with your first Date. Did we forget to add something?
Well, if you have something more romantic, add it and make the first Date of your life worth remembering. It is also much pocket-friendly. Isn't it?
9. Visit the local Zoo:
OH, this can be the cutest place for a first date basically for an animal lover. They are very innocent and helpless creatures on earth.
Everyone loves a small dog or a little cat, so you can also choose this kind of place for Your First Date. Your lovable person can decide to adopt one of them. Through these animals, you will know how kind-hearted, loveable and friendly he/she is.
10. Head to a town event: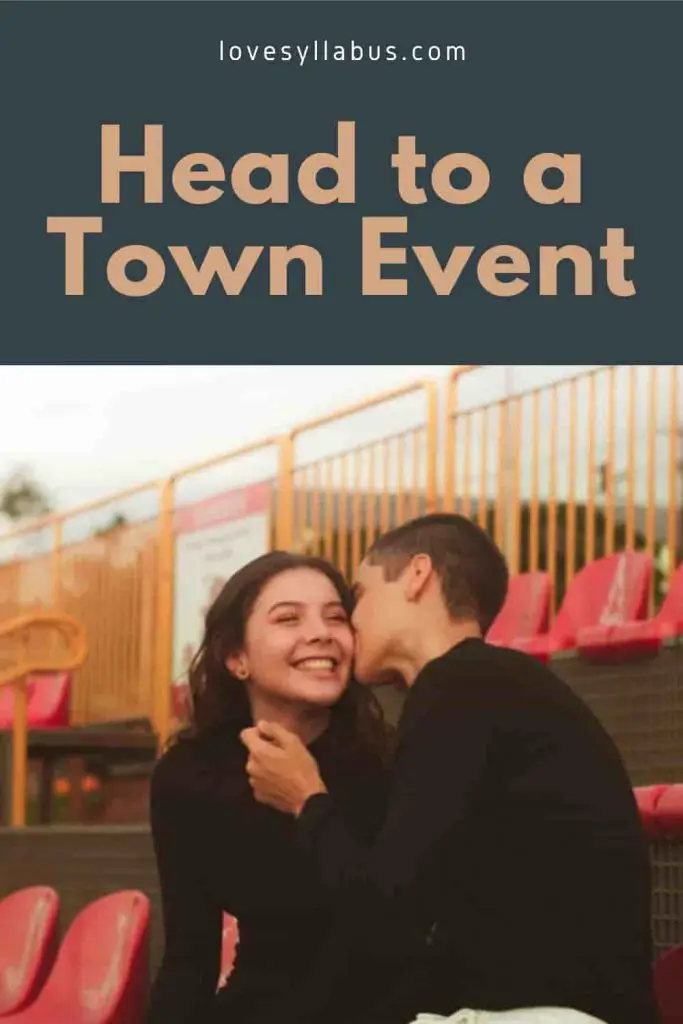 Well, the winter season is almost here. Now there are many fairs like a book fair, agricultural fair and flower shows in the city.
So you can take your Date there and can enjoy the fair. It would include lots of food, activities, fairy things that will help you get closer. These fun laughs, roaming, excitement everything will make your first date precious.
11. Hit up the mall:
So, if it is your first date, you likely don't know this person that well then roaming around the mall, hopping around exciting food counters, or shopping together as grocery or vegetable marketing will help you.
It will make your day more special and joyful. A small date will help you know about your Date's future planning and marketing budget. You will know about his/her savings function and economic mentality. And also it is not so expensive for teens.
12. Getting ice cream together:
Okay, honestly saying. Ice cream is an excellent idea for a romantic date. Isn't it? Whether you are on a first date or marry a couple for years, an ice cream date is a fun and casual way to spend quality time outside. And also it is the most affordable idea for school or college teens.
13. Go on a temple visit:
Temple or Church, any kind of spiritual place is also best for a date. The calm environment and devotion will calm your soul and mind.
The purity of mankind will come upon through this Date. It will help you a bit to gather a compliment about your Date.
This will show you your partner's devotion site, the way he/she respects people from old age to kids. It will show you your date's culture and education. It is most important to know because it tells how your partner will treat you through your entire relation or life as well.
14. Make a fun new recipe:
Cooking is an art that everyone enjoys and cooking together will help you know each other in a whole new way, and that's so amazing, isn't it?
Cooking something new and innovating a new dish will help you to know more about your partner. You will know what to have, what the person loves which may help you for your future.
15. Take a sunset stroll:
OOH!
There is nothing more pleasant than the sunset. Its colorful soothing atmosphere, the sky, and every little thing about it will equip your mind.
People say it is the most romantic time to start your Date. Walking at sunset or chilling beside a river anything at this time will make you feel loved. Take a date and go for it.
16. Head to a Scenic Point: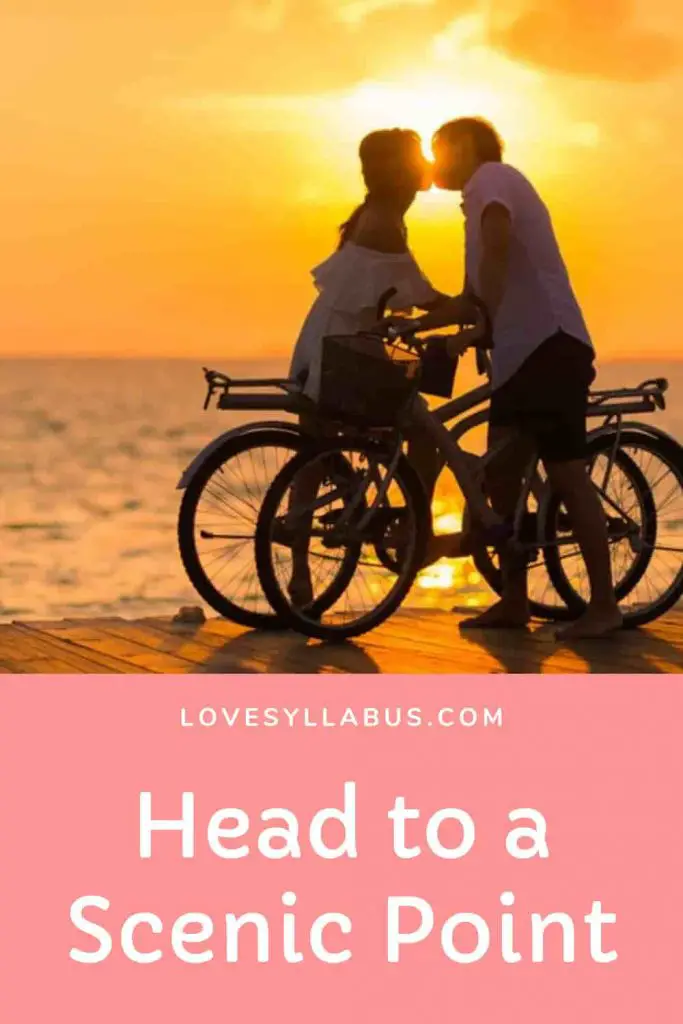 Is there anything more beautiful than nature? We guess no. A scenic beauty will soothe your eyes. It will help to grow your positive energy, positive thinking, and positive sense as well.
The person next to you will become more nuanced and perfect for this scenic beauty. You can enjoy nature with his / her smile, gesture, and some little talk. Then what more a teen will desire?
17. Go for Morning Walks:
Morning walks are an excellent way to Date a person for a long time. The fresh cool air, the call of birds, the sweet sunlight will refresh your mind and body and as well your new relation too.
It is a great way to start a day and a date too. It reduces toxins from health as well as negativity. Regular meetings, exercise, will be a habit for you, as well as your loved ones too.
18. Go to a Park :
Going to a park is also a good and affordable option for you. In the park, there are so many childhood memories for both of you.
When you are going to Date a person for the first time you would not know him well. So share your memories with him. It will be a great idea to start with a conversation for hours.
19. Do Some Sporting Activity: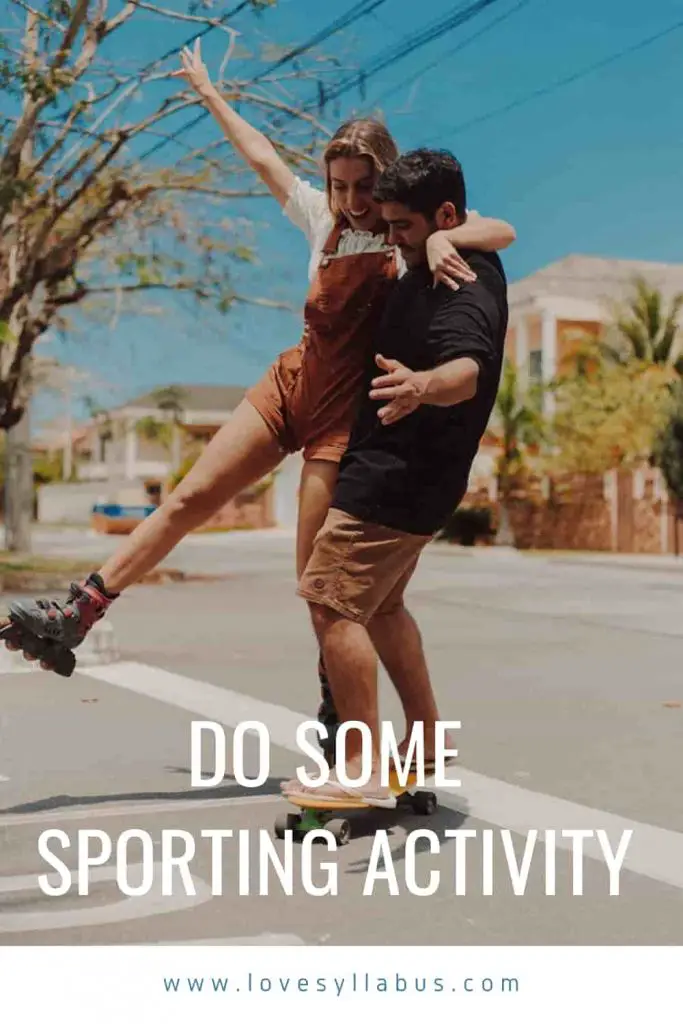 This will be an applicable idea for school teens. School sports activity is a way to participate with your love or against your love. This will be a fun date and a joyful moment for your lifetime memory.
School sport can help you to find your passion as well as for your partner. The way you can know each other's quality and good side.
20. Wood-fire Date:
Wood-fire is an excellent arrangement for winter. With some music, guitar, some barbeque, and soft drinks, candles and the atmosphere will help you to get closer.
You will feel each other and will make a heart-to-heart connection in the silence of joy. In front of the wood fire, you can spend some time can have a conversation.
So, aren't you feeling it with closed eyes? Yes, that will be a date to remember. Then go for it and make it special to him.
21. Invite your date on a social program:
Tree plantation or a cloth distribution program or any social program can be a date for social work lovers. Through this process, you will get to know about your date person. Whether he/she is rude or respectable from all sides.
The date doesn't only mean looking at their beauty or external personality. It is also essential to know about your love partner's eternal habits and goodness.
End Note
So these are some beautiful and super affordable ideas to know about your date person's mentality, passion, and goodness. Dating for teenagers is not so important. But choosing the right person as your soulmate is very important. Because your future depends on him.
Teens sometimes make mistakes. But those mistakes are also essential for choosing the right person as your future partner. Because a responsible person will keep you and your family happy. He or she will empower your passion and your wishes too.
Keep exploring this space for more content on Love, Romance, Relationship Tips, Dating, Love Quotes & Messages, Zodiac Signs Compatibility, and Couple Issues.