In any relationship, it is important to keep the spark alive. This applies especially to long-term married couples.
Things are different when you are dating. The honeymoon period in a relationship is always full of romance. The new phase is full of passion and longing to be together. You remain connected all the time via texts and calls. Romantic dates, long drives, and weekend getaways happen quite frequently.
However, after marriage, these things take a back seat. You get bogged down by family responsibilities. Work commitments and hectic schedules keep you occupied. Soon the priorities begin to change.
However, in the long run, this can start affecting a relationship and issues may begin to crop up. Both the partners can start feeling that there is something missing.
At that point in time, you have to become your old self. You have to repeat all the romantic things you used to do for your wife at the beginning.
The love flies out of the window and couples feel distant. This further leads to dissatisfaction and complaints. Without even realizing it, you push your partner away and let distance come in between.
You must never let that happen to your precious relationship. After all, your partner was once the person you could not live without.
13 Most Romantic Things to Do For Your Wife
Nothing is worth losing that valuable relationship. Work, family, money, and responsibilities; all are important. But don't let them overpower your relationship.
It is all about trying to strike a balance. It is about taking out some time and investing in your relationship. This is important to nurture and take care of the love and bond that you share with your partner. It is important to make efforts to keep the passion and spark alive that you once felt for your wife.
Here's a look at romantic things to do for your wife: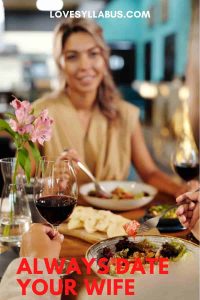 One of the best romantic ideas is to keep dating your wife. This means you should still go on dates. So what if you are married?
The dating should never be over. At least once or twice a month, you should plan for a romantic dinner date followed by watching a movie or going for a long drive.
Dress up for her and get flowers for her when returning from work; it's your date after all. Behave just like you did when she was your girlfriend. Open the car door for her and be a thorough gentleman.
These small gestures also allow you to feel closer and build sexual chemistry. You might end up spending some quality time together after winding up from the hustle and bustle of routine.
Get gifts for her without any occasion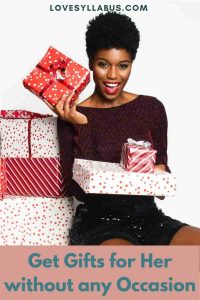 You don't need occasions such as birthdays and anniversaries to gift your wife. Gifts don't even need to be expensive and unique.
Next time while coming back from work, grab something for her. It can be a flower, chocolates, or anything small. You can also get her coffee when returning home or wine/ champagne which you both can enjoy after dinner.
Some of the other gifting ideas can be a dress from her favorite brand, bags, or perfumes. If you are aware of her online wish list, you can surprise her by ordering it.
Even better, get some food while coming back home. You can enjoy some good moments together as she will be free from cooking duties.
Book an appointment for Couple Spa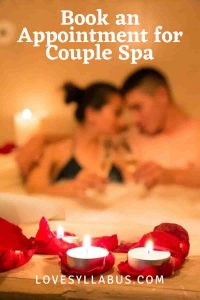 Getting a couple of spa can be a romantic thing to enjoy together. These day's many spas offer various types of couple massages. 
The spa and massages are some of the best ways to unwind and rejuvenate your senses. You can relax and enjoy these sessions and feel refreshed. And what better than experiencing it together with your beloved wife.
You both can opt for a couple of massages and a spa to enjoy some good time together. You can either visit the spa or book an appointment for home if you have ample space and some privacy.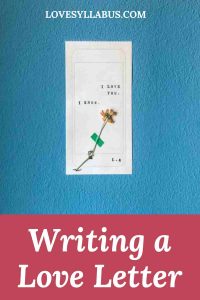 Who said only boyfriends can write a love letter? A love letter is just a way of expressing your emotions and feelings and how special your partner is for you.
It is a good idea to write a love letter to your wife and pen down your emotions. This will build intimacy between the two of you. A love letter is also a good way of expressing their feelings for people who have trouble vocalizing their emotions.
You can mention all the things about your wife that you love and appreciate. You can thank her for how well she takes care of you, your family, or your kids. Writing a letter with your hands can be much more romantic.
Helping her with household work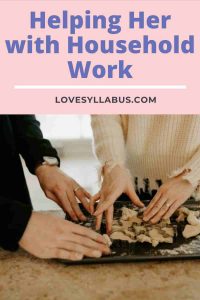 This might seem to be an unromantic thing and you might wonder how come this makes to the list.
Yes, doing laundry and utensils can't be romantic. But sharing your wife's burden and responsibilities is a thoughtful gesture.
The caring act from you will impress her more than romance. This will reflect your concern and care for her, that you loved her.
It is rightly said that sharing is caring and when you share the domestic responsibilities of your wife, there can't be a more romantic husband than you.
You don't need to be a professional masseur. All you need is a will to make your beloved wife feel relaxed.
Giving her a good back or foot massage after a tiring day at work can make her feel relaxed.
She would appreciate your efforts and would love how much you care for her.
A special message from a husband is way more special than any professional. It's more about your thoughtfulness than massage.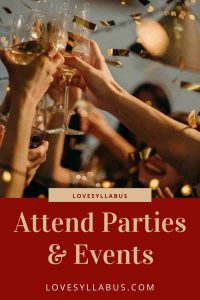 Romantic gestures do not just have to be lover Dovey and cheesy.
It's all about spending time together.
Enjoy something that you both find interesting. You can attend concerts, bands, plays, and stand-up comedy shows.
You can watch a movie together or play her favorite sports. She will be glad you chose to spend time together doing something that she enjoys the most.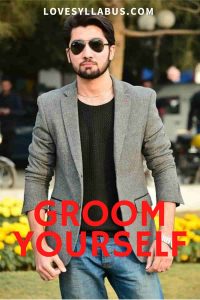 Though looks are not a priority they do matter. You must always try to keep yourself well-groomed.
Apply cologne or wear her favorite perfume. You can wear a shirt or tie gifted by her to appreciate her gesture.
Taking care of personal hygiene is very important. Grooming practices are not just for women.
Even men should look after themselves. Sometimes you should also make efforts to dress and impress her.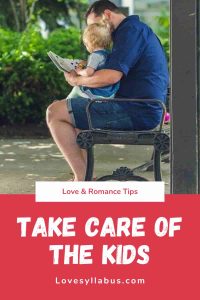 If you have kids, taking care of your kids can be a romantic gesture for her.
Most of the time, it is women who look after the kids and puts them to sleep.
However, you can take her by surprise by getting kids ready for school, preparing their lunch boxes, and putting them to sleep.
This will improve your relationship with your wife and engagement with your kids.
Let her spend time with her friends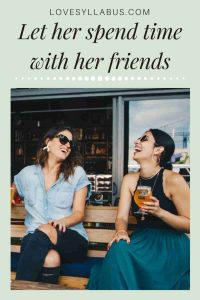 This is not technically about you both spending time together. But it will certainly make your wife happy.
And more than romantic, she will be impressed by your thoughtfulness. Take the responsibility for kids and household chores and ask her to plan an evening with her lovely ladies.
Even she wants her 'me' time with her girlies as much as you want it with your boys' gang.
Your wife will appreciate the fact that you think about her happiness. She will fall in love with you all over again.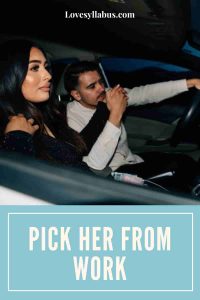 It can be a pleasant surprise for her if you pick her up from work sometimes.
If you get free early, just surprise her by waiting for her at her office. Driving her back home will allow you both to spend time together.
You might have dropped and picked her up many times during your dating days.
It is a small gesture but will certainly make your wife happy.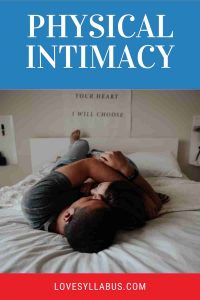 One of the important ways of romancing your wife is physical intimacy.
It is one of the best and strongest ways of connecting and sharing love and emotions.
It can make the two of you feel close. Regular intimacy in marriage increases trust and bond.
Make it more romantic by getting her roses, lighting candles, and playing soft music. Romance her before getting into the act.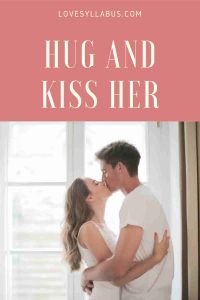 Hugging and kissing take a backseat over time.
However, to keep things romantic you must steal a kiss or two from her before going to work or after coming from work.
Hug/kiss her in the morning and before going to the bed.
This will help you both feel close and intimate.
End Note
Relationships don't work on their own you have to make them work. Small romantic gestures here and there can make a huge difference in a relationship.
These romantic gestures will be noticed by your wife and she would also reciprocate in a similar manner. Maybe she would also surprise you with a romantic act of hers.
Keep exploring this space for more content on Love, Romance, Relationship Tips, Dating, Love Quotes & Messages, Zodiac Signs Compatibility, and Couple Issues.