Dating chat lines have become increasingly popular over the years, providing a quick and easy way to connect with potential partners. Whether you're looking for a serious relationship or just a casual fling, there are both free and paid options available. However, it's important to know the do's and don'ts of using chat lines to ensure a positive and safe experience.
Firstly, it's important to understand that free dating chat lines may not always be the best option. While they may seem appealing due to their cost, they often attract a larger number of scammers and fake profiles. Paid dating chat lines, on the other hand, tend to have more genuine users and better security measures in place.
When using dating chat lines, it's important to be aware of the potential risks and take necessary precautions. This includes being cautious with personal information, avoiding sending money to strangers, and meeting in a public place for the first time.
By following these do's and don'ts, you can increase your chances of finding a compatible match while also staying safe.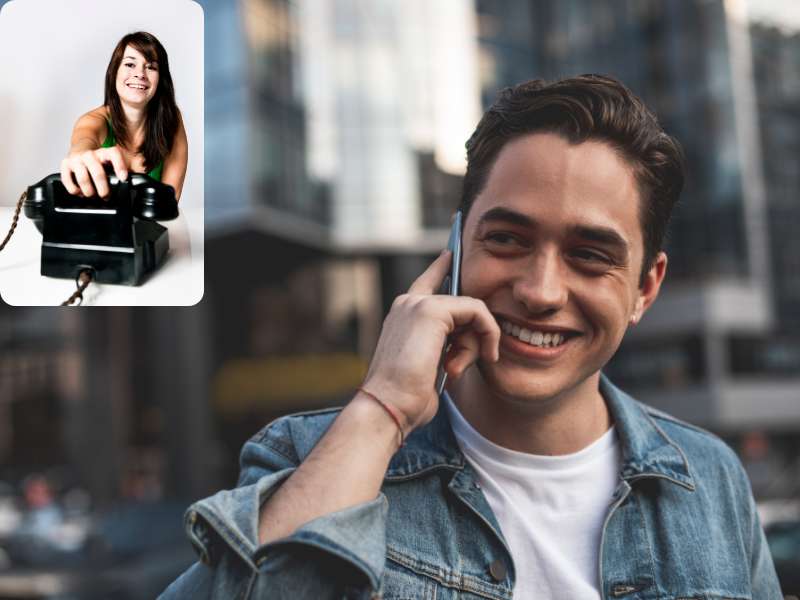 What Are Dating Chat Lines?
Dating chat lines are phone services that allow you to connect with other singles in your area. These services typically involve a toll-free number that you can call to connect with other people who are also looking for a date or a relationship.
Most chat lines are either free or paid. Free chat lines are usually supported by ads and offer basic features, while paid chat lines offer more advanced features and a more personalized experience.
When you call a chat line, you will be prompted to record a brief message about yourself and what you seek. You can then listen to messages from other people and send messages to those who interest you.
Dating chat lines can be a great way to meet new people and find a potential partner. They are especially useful if you are shy or have little time to go out and meet people in person. However, it's essential to be cautious and use common sense when using these services.
Do's and Don'ts of Using Dating Chat Lines
Here are some do's and don'ts to keep in mind when using dating chat lines:
Do's:
Be honest about yourself and what you are looking for.
Take your time getting to know someone before meeting in person.
Use a separate phone number or a disposable phone to protect your privacy.
Report any suspicious or abusive behavior to the chat line operator.
Don'ts:
Share personal information, such as your full name, address, or workplace.
Meet someone in person until you feel comfortable and have established a level of trust.
Give out your financial information or send money to someone you meet on a chat line.
Engage in explicit or inappropriate conversations.
When it comes to using free or paid dating chat lines, there are certain things you should and shouldn't do to ensure a positive experience. Here are some do's and don'ts to keep in mind:
Do's
Be honest: 
It's important to be truthful about who you are and what you're looking for. This will help you find someone who is compatible with you and avoid wasting time on people who aren't a good match.
Be respectful: 
Treat others on the chat line with respect and kindness. Don't be rude or aggressive, and avoid making inappropriate comments or requests.
Listen: 
Take the time to listen to what the other person is saying. This will help you get to know them better and make a connection.
Be open-minded: 
Don't be too quick to judge someone based on their appearance or initial conversation. Give them a chance to show you who they are.
Protect your privacy: 
Don't give out personal information like your full name, address, or phone number. Use a nickname or screen name instead.
Don'ts
Lie: 
Don't lie about your age, occupation, or anything else. This will only lead to disappointment and mistrust.
Be pushy: 
Don't pressure someone to meet in person or share personal information before they're ready. Respect their boundaries.
Be negative: 
Avoid complaining or talking about your ex. This will only bring down the mood and turn people off.
Be too available: 
Don't spend all your time on the chat line. Make sure to have a life outside of it and pursue other interests.
Ignore red flags: 
If someone is being overly aggressive or making you uncomfortable, don't ignore it. Trust your instincts and end the conversation if necessary.
FAQs
Are Chatline Numbers Safe to Use?
The safety of chatline numbers varies. Some services prioritize user safety, while others may have risks associated with privacy, scams, inappropriate content, cybersecurity, and user interactions. It is important to exercise caution, choose reputable services, and avoid sharing personal information with strangers.
Can I Use Chatlines for Free?
No, most chatlines are not free to use. Many chatline services require payment or charge fees for accessing their features and services. These fees can vary depending on the service and the specific features you wish to use. The average cost of dating chat lines starts from $4.99 for 10 minutes and can go up to $10. You are charged for the number of minutes you are spent on the call.
By following these do's and don'ts, you can have a positive experience on free or paid dating chat lines. Remember to be yourself, be respectful, and have fun!