Valentine's Day is around the corner. You must be wondering what to give to your pregnant wife. I know you can do better than those traditional gifts this time. You may not want to gift her cards, flowers, chocolates this year, right? Especially, when your lady love is going to make you a happy father in a few months. If you are looking for gift ideas, and are a little bit confused about what to gift & how to celebrate this valentine's day with your pregnant wife?
You have come to the right place. In the next couple of minutes, you will have a brief idea of gifts & celebrations on Valentine's Day for your pregnant wife.
10 Valentine's Day Gift Ideas for Your Pregnant Wife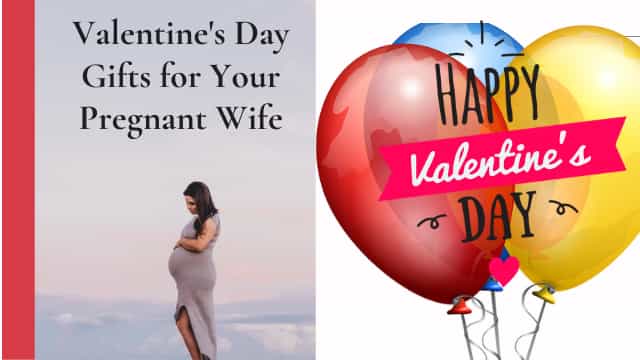 It has always been pretty tough for you to choose a gift for the love of your life, isn't it? That is why you are here. And now it is more difficult when she is pregnant. In the next couple of minutes, you will have a brief idea of what to choose for her without burning a hole in your pocket.
Prenatal Spa Package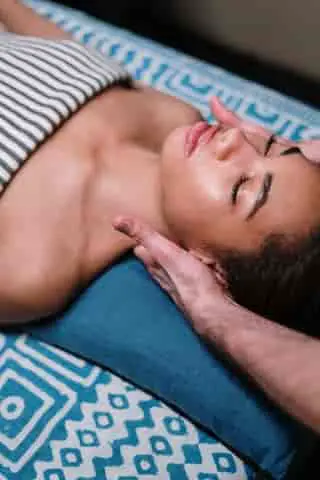 This phase is very hard for your wife, let's admit it. She may not have expressed herself on this topic, but it is. She might have spent more sleepless nights than you know.
So, it is the time & perfect excuse to gift her ultimate relaxation package. Book a luxurious spa package for her. Give her the company when she goes for it. Tell her to have a very nice session there. Also, do not forget to pick her up.
Manicure-Pedicure Session at home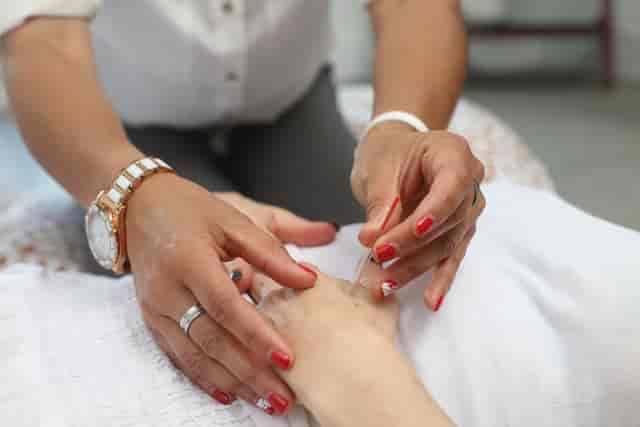 Okay, this will help a lot to beat the swollen legs due to pregnancy. She cannot even move her legs or can't even stand for the swollen legs due to pregnancy. And you must admit, she is not even telling you half of the time so that you don't get worried.
Book a manicure-pedicure session for her to give her legs the much-needed relaxation. The post-massage session in the legs will help her with the swollen legs.
A Kit That Soothes Her Mind
Now, if you are looking for something that says you care but in a different way you can try this out. Make an all-rounder soothing kit for pampering your lady.
Buy a few scented candles, some potpourri, essential oils, a ceramic diffuser. Pack them in a basket with some fresh flower petals & give them to her. The kit soothes her mind when she will light one of these. It will also help her to combat those sleepless nights, and calm her mind & body.
An All-Rounder Pamper Package
This is something you don't have to splurge on that much. If you want to say those three magical words with some handmade products, go for this option. Buy some soap base; prepare some handmade soaps with some excellent flavor.
Make some bath bombs, foot soak salt, homemade exfoliator with some coffee & honey. Also, include some essential oils if you want to. Pack these things in an attractive basket & give that to her. Make her feel your home like a spa.
Something She Can Cherish a Lifetime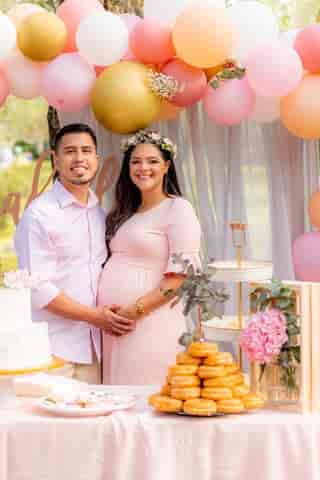 There are very few people who do not want good photographs of their own. And your lady love may not be exceptional. Plus, she is going through the most special phase of her life, who doesn't want good photographs of their own?
Hire a professional photographer, buy a white dress & a floral tiara, & make your wife feel like an angel. Both of you will be very happy to look back on this Valentine's Day. And you can cherish a lifetime.
A Pregnancy Pillow to Get More Comfortable
Now, this can work wonders for your pregnant wife if she struggles with her sleep these days. Gift her a pregnancy pillow to lay her head on & a side pillow where she can rest her legs.
It will make her more comfortable while falling asleep. This will also help her with back pain, leg pains during pregnancy. Make sure the pillows are fluffy enough so that these make her more comfortable with her posture.
A Branded Maternity Sleepwear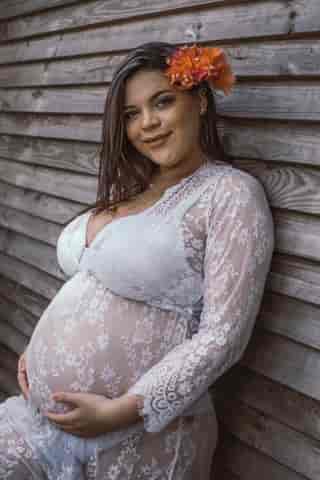 Admit it, every one of us likes to be in comfortable clothes while sleeping. It is more important to be comfortable while sleeping when a lady is pregnant.
Gift your wife good silk maternity sleepwear that will help her to sail through these phases with ease. It will also let her breathe after so long while in bed or while she will take rest.
The maternity sleepwear will also help her to wear it for a longer period. Especially, during the last stages of pregnancy irrespective of the baby bump.
A Back Massager Pillow
This comes as a rescue for those pregnant ladies with backaches & back pain. Pregnant-to-be mommies tend to love this pillow with little balls inside. It is effective for the ones who are suffering from pain for a while during pregnancy.
If your wife is one of those, gift this savior already! She can use this as a pillow to relax in, also she can use those tiny balls inside the pillow as a back massager. The heat it radiates will give her extra comfort.
An Assorted Pack of Herbal Tea
Buying an assorted pack of herbal tea will be like an investment. This will work wonders for her during the third trimester. Every pack of flavors has different benefits. These will help her to deal with the heartburn, inflammation, & calm down the stress.
Also, the antioxidant properties of herbal tea will help her body to flush out the toxins. It will help to boost her immunity too. In short, herbal tea will make the whole pregnancy process easier.
Give Her Days Off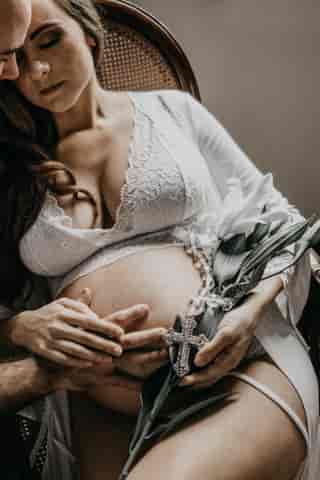 Okay, this is the best thing you can give to your pregnant wife. If she has been taking care of your home day & night even during these times, she owes you one day off.
Go & hire a professional maid so that she can relax a bit. It will not only give her much more time to relax but also she can enjoy the pregnancy a bit more without having to worry. Plus, who doesn't like a clean organized home?
10 Valentine's Day Celebration Idea with Your Pregnant Wife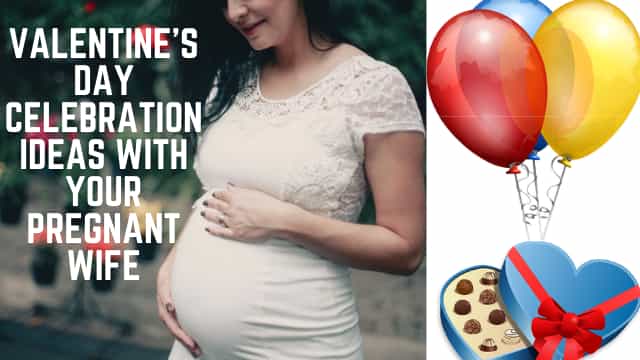 Well, nothing can be as beautiful as gifting her your time. But don't you think she deserves much more this time? As you now have an idea of what to give her this year, it is time for you to know how to spend this special day with her.
Go for a Long Drive
Don't have any destination in mind? Even better! Go for a long drive with your wife in the countryside to enjoy a day amid nature but with good road conditions.
She will breathe in the fresh air while enjoying the rustic view. Play favorite music of her to lighten up the mood. The whole ambiance will make her cheer mood up which will go a long way for the upcoming days to come.
Go for the Babymoon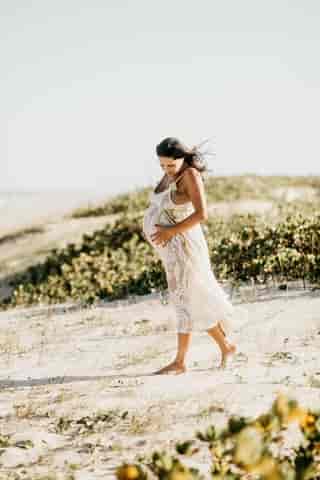 This is time & the right occasion to go for the babymoon you & your wife have been longing for. Book a luxurious suite or a villa amid nature to live the best days of the pregnancy days.
If you are a mountain lover, do not forget to snuggle under the blanket together. Enjoy the Mountain View. And if you are going to the beachside, do not forget to take a sunbath together. Do not forget, this is the last time you will be doing this as a couple before she gives birth to your child.
Bake Together Heart-shaped Desserts & Foods
If both of you are too romantic that I cannot even imagine, this is something you can try on. This is a low-key celebration, yet shows another level of romanticism. Bake a few heart-shaped cookies, a cake, a few brownies.
You can even make a heart-shaped pizza & pie if you like. Spend some quality time together while doing an utter romantic cooking session. After all, you want to make the woman you love all giggle.
Take a Hot Long Bubble Bath Together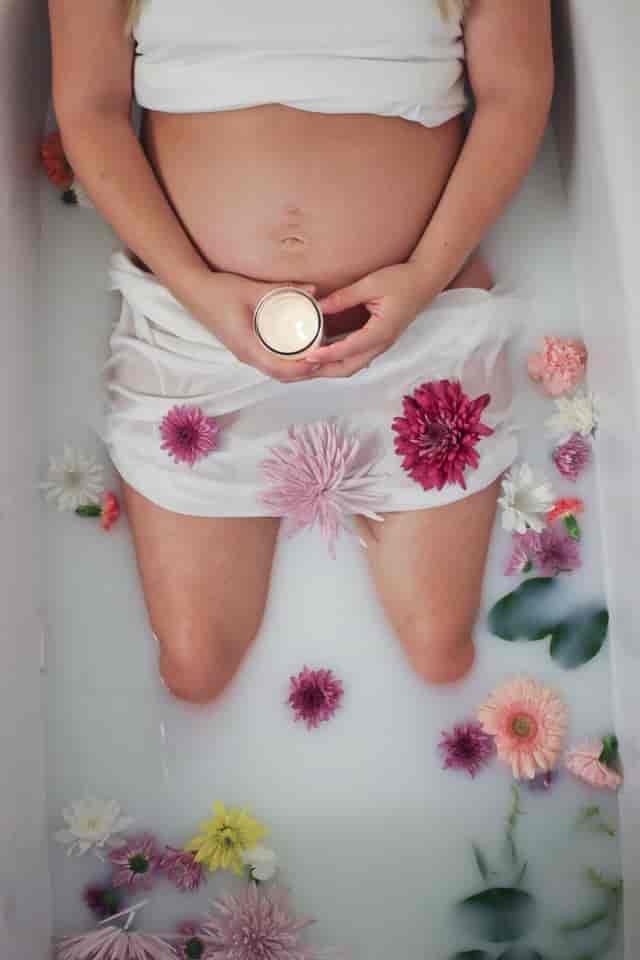 There cannot be anything more romantic than taking a hot long bubble bath together as a couple. Especially, when your wife is expecting, give her some quality time to show her some love in a different way.
Light a candle or two, turn on a scented diffuser, sprinkle some rose petals in the bathtub full of bubbles. Now, turn on some good romantic music to make everything more special. It should relax the body & mind of both of you.
Practice Yoga Together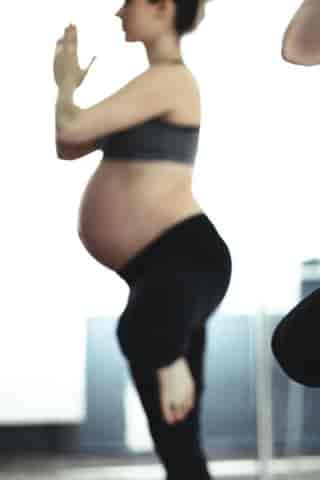 If both of you are fitness freaks & she still wants to remain fit, even during her pregnancy. The best option you can do is to hire a yoga teacher online.
Practice yoga together, be with her, it will not only relax her muscles but also calm down her anxiety. If there is any. But first, consult the obstetrician whether it will be good for her or not. As every woman has a different pregnancy than the other.
Craft Something Together
Now, if you are into art & crafts, you may consider this as an option. Revive the old love by crafting something together. It can be as simple as making something with origami paper.
Or you can go overboard with some pottery classes. And this can be as sensuous as you want it to be (you remember the film, Ghost, right?)! Take a day off & go for the pottery class or buy some pottery stuff like Kiln & a pottery wheel.
Binge-Watch Her Favorite Series Together
I know I know you have been already binge-watching a few series with her. But did you try her favorite ones? Or you can go with some series that will vibe with Valentine's Day celebration.
Set up a few fairy lights in your living room; make a cozy atmosphere around her. Order a pizza or make some pasta, have soft drinks along with these. And you are all set for that night.
Go for the Classic Three Course Dinner Date
Well, everyone likes to do old-school stuff at a point in their life. If your wife expects such things, she is not exceptional. Plus, the cravings during this time are higher than usual.
Go for a candle-lit dinner at a local restaurant. Order some of her favorite foods that consist of an appetizer, main course & dessert. The date will not only fill up her tummy but also her heart. Oh, and don't forget to make a prior reservation, because you don't want her to wait for long.
Recreate the Very First Valentine's Day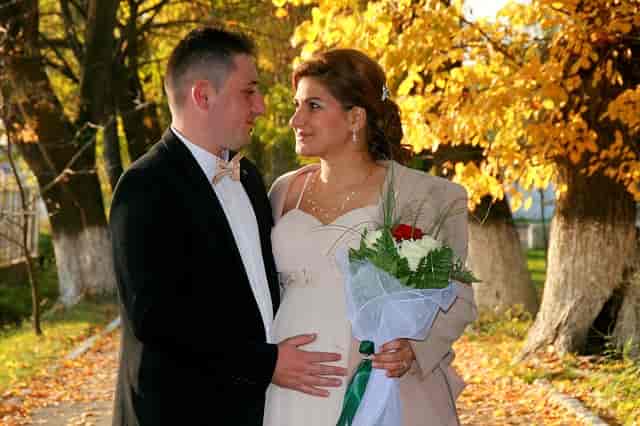 This can be an utter romantic thing to do for her. She might be cherishing the very first Valentine's Day both of you have spent together for a while. She may not acknowledge this, but this is true.
Women tend to cherish old memories in their heads when they are all alone. They even giggle all by themselves by remembering old beautiful memories. So why not give her another chance to visit those precious days by recreating them?
Try out Her Hobbies Together
She has been cherishing her hobbies on her own for years. Now you should make an effort to make her feel special during this time. If she likes singing, try out this together, make a karaoke together.
If she likes painting, make a painting together. Try out her hobbies together can be one of the best things you can do this time. She will be not only happy but also assured that you have taken her to have and to hold.
End Note
This Valentine's Day is different than the other ones, indeed. And this required some special thoughts & activities. I hope, you have gotten a bunch of ideas to spend this special Valentine's Day with your beautiful pregnant wife. Thank me later!
Keep exploring this space for more content on Love, Romance, Relationship Tips, Dating, Love Quotes & Messages, Zodiac Signs Compatibility, and Couple Issues.