To understand the Karmic relationship we must understand the concept of karma. Karma in Sanskrit means Action and usually karmic relationships are referred to as the karma of past life/lives. This is nothing but the accumulation of actions through the existence of the soul. In simple words, you take actions every day, you talk, work every day and you build your karma as you live. Karma is not only restricted to past lives but also to the present.
In essence, every relationship is a Karmic relationship and they are very strong in nature. This type of relationship differs from the regular chemistry due to hormones and age from a spiritual perspective.
Neyah (Neyah Visions) – An Excerpt from her book "The Angel oracle Book":
Karmic relationships are largely experienced when we keep looking for a lot outside of ourselves, without any healing done and without any pause to reflect. When we always blame our ex-partner for making us suffer, when we just jump into a new relationship hoping we will be different without changing anything of ourselves or any behavior of ours.
Are you in a committed relationship or one-sided relationship and feeling tired all the time?
Are you always feeling like this relationship is not going to last forever and you are feeling so connected with your partner one day and completely detached the other day?
If your answer to these questions is yes, you definitely need to read this article.
Because you are going to know why you are feeling tired with your relationship.
So, read till the end to get your answers to your 'WHY' questions.
What is a Karmic Relationship?
Note: If you are going through a Karmic relationship, you will be destined to go through it. So, don't punish yourself for being in a not-so-good relationship.
A karmic relationship comes into your life just to teach you the lessons that you left incomplete in your previous birth. 
If your relationship is often filled with ups and downs, then there are chances for it to be a Karmic. Though relationships are bound to go through ups and downs. The pain that you get in this kind of relationship feels heavy for you. 
In Karmic relationships, you feel happy one moment and complete misery the other moment. So, it's always a roller-coaster of emotions.
As discussed before Karmic relationships come into your life only to teach you the lessons. So, view it from the self-growth perspective. The miseries that are happening now in your relationship are only the lessons you need.
Once you are done with learning these lessons, you can feel a massive change in your perspective.
Don't worry if you are feeling terrible now with your relationship. This state of your relationship is teaching you and growing you in the self-development journey.
This state is training you to face life from a different perspective.
Know what Experts say:
Know what experts say about the karmic relationship.
"A Karmic relationship is one that is filled with all-consuming passion but is extremely difficult to maintain."

Sana Hafeez, PsyD, neurologist and faculty member of Columbia University
"It grips both partners tightly, and despite the damage done to both, they don't seem to be able to let go of each other, even though everybody around them is telling them to end it."

Andrew Aaron – LCISW, marriage counselor and sex & relationship therapist
"I believe the important thing about karmic relationship is that you (your soul) had chosen to learn lessons towards knowing, enlightenment, and understanding."

Carrie Mead – LCPC, Licensed psychotherapist and certified life coach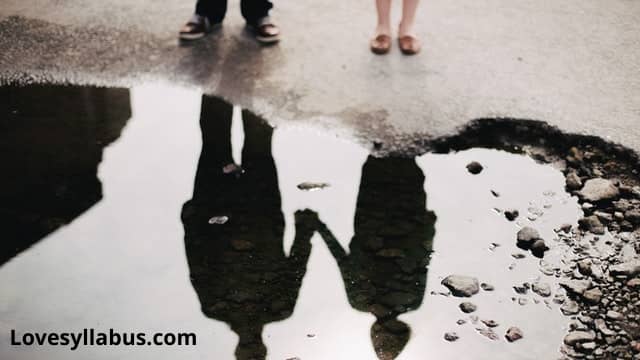 Why does the Karmic Relationship happen?
If you are feeling like you are in a karmic relationship now. Then, you might get this question 'WHY ME?'
Here we go to know why you are in this phase.
As discussed earlier this relationship is meant to teach you. It teaches you the lessons that you didn't learn in your previous birth. So, to complete those lessons, your karmic partner came into your life. 
Karmic partner: Your partner in this karmic relationship
Your Karmic partner is the one who was there with you in your previous birth. Now came again in teaching you the leftover lessons.
If you didn't clear out some bad deeds of your previous birth, then also you are clearing it with this relationship in the present birth. So, in a way, you are in a situation to become a matured soul. 
There are also some who believe that karmic relationships are an agreement between two souls to teach each other the values of life. So, you also don't need to feel like your Karmic partner is toxic. They are in your life now, just to make it better and enlighten your soul. So, you don't need to think wrong about your Karmic partner. 
Point to Remember: Remember that you can actually feel the massive growth in your perspectives once you are out of the karmic relationship. So, everything is for goodness.
Feeling like all your Relationships are Karmic?
A karmic relationship is only there to teach you lessons. So, you will be in the Karmic relationship until you complete learning your spiritual lessons destined for this birth. 
If you didn't complete the lessons and you broke with your Karmic partner. Then there are high chances for you to enter into a karmic relationship again. This relationship might be again with your Karmic partner or a new partner. 
Sometimes you feel like you are facing the same sort of problems with all your ex-partners and feel like there is some mistake on your side. But, no don't think like that. Because you are destined to go through all these things. So, never mistake yourself in this case.
But, till you complete your destined lessons, you are going to be in a Karmic relationship. So, don't worry if your love life is not good in the past years. You are learning the lessons. As you are facing misery, you are moving one step towards your soul partner. Once you complete learning them, you are going to land with your soul mate.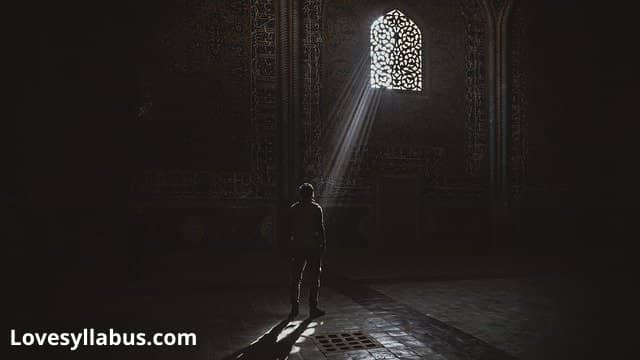 Can a Karmic Relationship last long?
 No! the Karmic relationship doesn't last forever.
You can be in a Karmic relationship for a long time. But that doesn't mean that this Karmic relationship is going to last forever. You might be in this Karmic relationship for a long time because,
You are always stuck with the thoughts on breaking this relationship. But end up doing nothing.
You are always tired of the fights that are happening in your relationship.
You are magnetically attracted to your Karmic partner, and you are feeling like they are your soul mate.
When you feel like your karmic partner only knows you well.
You are not finding out flaws in your Karmic relationship.
Since you are in this Karmic relationship for a long time, you might be feeling like he/she is the one.
Like this, there are a lot of reasons why you are stuck in this Karmic relationship. And these reasons might make you feel like they are the one.
But, understand that your Karmic relationship is not going to last for a long time. Because your soul mate is waiting there to make you feel loved and safe.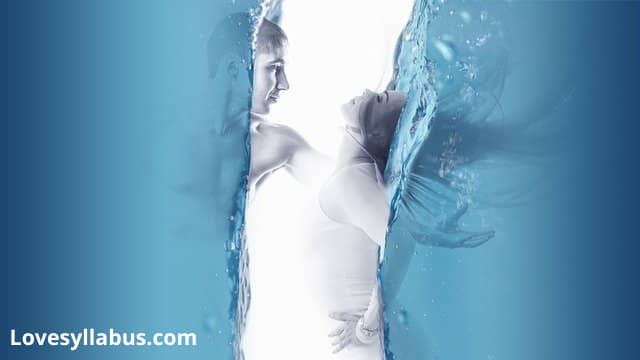 Can your Karmic Partner be your Soul Mate?
No! Your Karmic partner cannot be your soul mate.
As discussed earlier, you might feel like your karmic partner is your soulmate. You are getting these thoughts because of the confusion. 
There are a lot of factors that might confuse you to feel like your Karmic partner is your soul mate. 
You are facing this many confusions because it is all destined. Breaking your Karmic relationship is so hard. But that doesn't mean that you and your karmic partner are meant to be together.
The only role of your karmic partner is to drive you to your self-development path. Once they are done with their role, eventually, you both are going to be separated. 
Note that your Karmic partner teaches you the miseries of life, while your soul mate teaches you your self-worth. Your soulmate is going to make you feel comfortable and safe.
Feeling safe is something you don't get from your karmic partner. So, your Karmic partner can never be your soul mate. 
When your karmic partner is teaching you something, your soulmate is waiting to embrace you for who you are. Your soul mate is going to give you more peace, which you are needing the most now.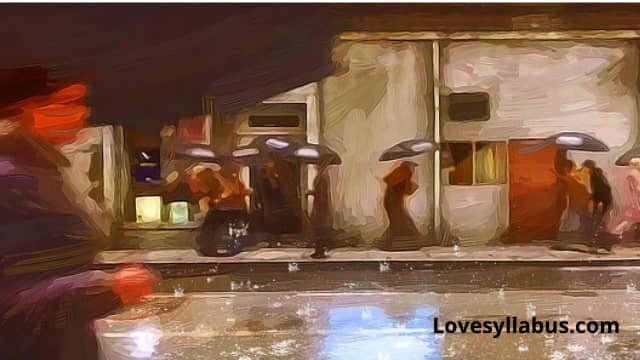 Benefits of Karmic Relationship:
Though Karmic relationships sound terrible, it is the learning phase of your life. So that when you meet your soul mate, you are not going to be in a confused state.
All that you are going to get is maturity on your spiritual journey. 
Here are some of the benefits that feel after getting into karmic relationships,
You'll find a lot of clues to learn more about yourself.
You grow more spiritually after a relationship.
Being in Karmic relationships, you are reducing your bad deeds.
You get your balanced life after a karmic relationship.
Relive from the dependency jail.
You feel more freedom after coming out of the karmic relationship.
Karmic relationships boost the process of nourishing your soul.
Most importantly, after a karmic relationship, you are going to feel complete peace.
With all these being discussed now, you might have clarity on the happenings of your love life. 
So, if you feel like I shouldn't have done this,' then kindly ignore those words in your head. Whatever you are facing now, you are destined to do it. So, it is completely okay to be in a Karmic relationship.
In fact, you need to have this thought that you are cutting off your bad deeds, you are growing, and this relationship is helping you throughout the process. 
Endnote
Remember that you, too, are a karmic person in someone's life. You will be teaching some lessons to your karmic partner. So it is all okay if you are not happy if you are not comfortable in your Karmic relationship. Once you are done with your learnings, you'll be diverted to your soul mate. Your soul mate is waiting to embrace you completely and make your feel safe.
So, always have a growth perspective towards all Karmic relationships.
Keep exploring this space for more content on Love, Romance, Relationship Tips, Dating, Love Quotes & Messages, Zodiac Signs Compatibility, and Couple Issues.