Choosing an outfit for a date with your lady love can be pretty puzzling. Choosing one for the most romantic day of the year is even more puzzling. That's why I am here to help you with your look ideas. You will have some cool outfit ideas for the upcoming valentine's day.
Yet you don't have to spend time staring at your wardrobe & wondering what to wear to impress the woman you love. If you spend your next couple of minutes going through the article, you will be able to decide what to wear. Based on the type of date you are going to, I have categorized all the outfit ideas.
8 Valentine's Day Outfit Ideas
There can be numerous combinations like Casual wear, Formal wear, classic jeans with tees, colors like white, blue, red, leather jackets, and many more.
Out of these million combinations we have come up with 8 super outfit ideas for different occasions on Valentine's day.
An All-Time Classic Dinner Date Outfit
Are you going for an all-time classic dinner date? It is time to impress your woman & make her fall in love with your attire & personality.
If you are planning to go somewhere fancy, go for formal attire to look classier. My suggestion would be to wear a classy black polished boot, black formal trousers. And pair it up with a white formal shirt & black coat.
But the next exciting part is wearing a tie. Try wearing a red-colored tie that will match up with the valentine's vibe. You can even try a pocket square of the same red color to add some more oomph to the look.
Now comes the final part, accessories! Wear a silver band classic analog watch. And don't forget to wear perfume with a woody note to make your significant other go gaga over you!
A Casual Dinner Date Outfit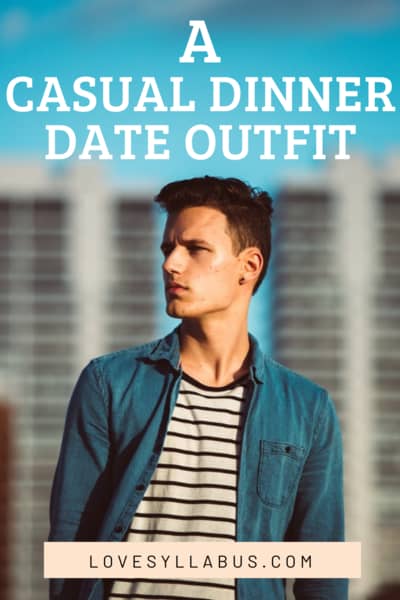 You don't have to go for the extra for these kinds of dates, right? Casual date outfits have to be comfortable yet classy.
If you are going for a brunch or lunch date, pick up a bright color t-shirt. Now, pair it up with classic denim jeans, wear a casual sneaker to look cool & feel comfortable.
Wear a pair of sunglasses to look stylish without trying hard. Now, if you are going on a casual dinner date, you can add one little extra thing that is a leather jacket. Tan leather jackets are in vogue these days. Wear it with confidence.
You can wear any digital or analog watch of your choice with both of the looks. Make sure you feel comfortable whatever you wear. And your outfit boosts up your confidence even more. Oh, do not forget to take a bunch of roses for your date.
A Romantic Movie Date Outfit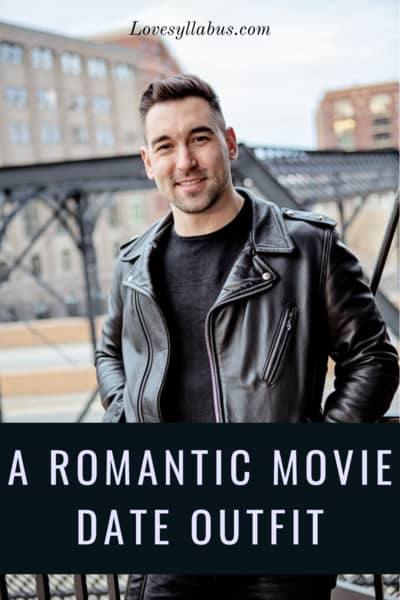 Okay, so most of the romantic movies of the year get released on valentine's week. Are you also planning to go to a movie with your significant other, to spend a romantic night together?
In that case, you should definitely give more priority to casual styling. Try wearing very simple clothes so that you can sit with the ultimate relaxation.
After all, you have to spend the next three hours sitting in the same place. Go for casual trousers, you can even try camouflaging ones. Pair it up with a solid-colored polo t-shirt, look for a black or olive-colored one.
If you are going with camouflage printed trousers, try wearing solid colors. You can even try cargo pants, pair them up with any polo t-shirt. Pair these looks with slip-on shoes or sandals. Wear a digital watch with a leather band along with it to look even more of a cool vibe.
The After-Work Date Outfit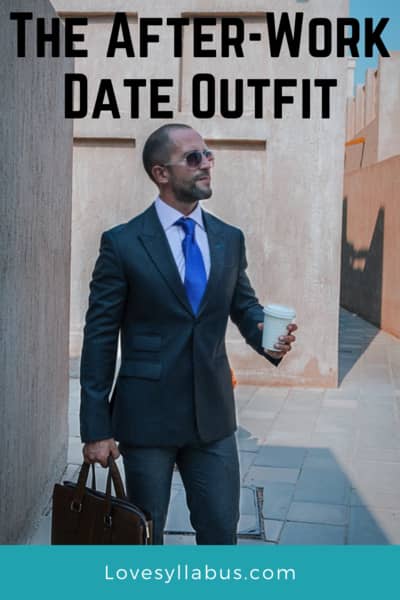 While people will be going on dates, you have to work in the office, but still, you want to make time for the love of your life. I get you!
Your look should go with my made-up phrase, too busy to get dressed appropriately! But but but, you want to see the spark in the eyes of your love when she sees you. You want her to get your positive energy when she sees you after a long tiring day, right?
Then, do not forget the hair & beard. Yes, you heard that right. Men's hair has the power to change the whole look & the energy around you. It can make you look fresh if you tame it well, it can even make you look tired if your manes are messy.
So, the first thing first, make the hair & beard well-groomed before you leave the office to go for the date. Now, coming to the outfit part, you cannot wear anything but office wear.
Though, you can make it more exciting by rolling up the sleeves or loosening up the shirt a little bit. You can even go for the formal suit look if you want.
In-house Dinner Date Outfit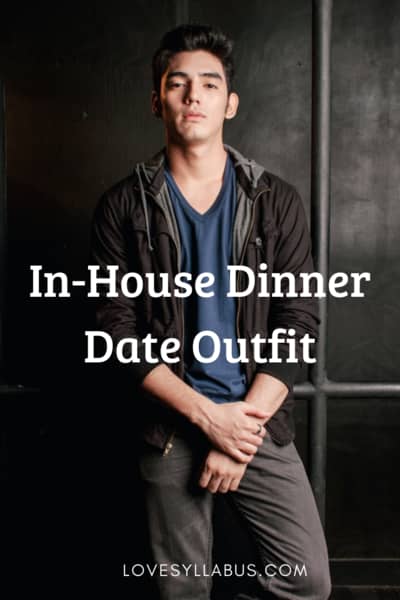 This is the easiest but the trickiest look of all. If you are planning a night with your loved one away from the entire hustle-bustle, it's good.
It means you want to give her a little more 'we' time; you must consider this as a date option this time. Arrange a romantic date for her with all her favorite things. Now, you must be wondering what to wear since it is at your home.
You can't choose anything, I mean come on, you cannot wear a boxer in front of her on a romantic date. Yet you have to choose simple clothing because you can't go overboard with the outfit since you are at your home.
My take would be to wear simple track pants & a sweatshirt with toned-down colors & solid prints. You can even wear a headband to accessorize your casual look. Pair this whole look with a casual flip-flop you wear at your home.
Dance Floor Date Outfit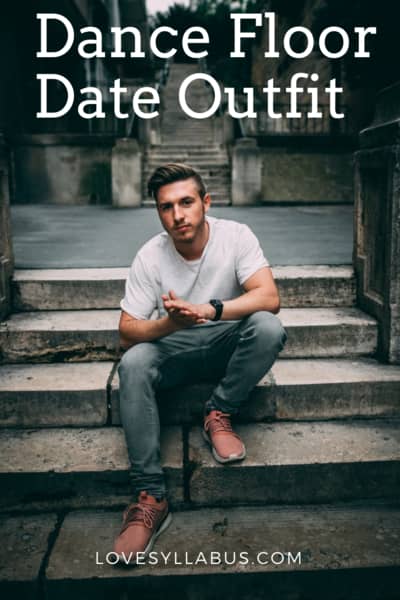 Who doesn't like to party? Are you both party animals? Then, you must be looking forward to spending the most romantic night of the year dancing. Am I right or Am I right?
Now you must be wondering what to wear so that it feels kind of romantic yet makes a statement on the floor. Go with dark denim jeans and a neutral color t-shirt. Wear a denim jacket with it to give that a little extra touch & of course to beat the cold outside.
Now comes the exciting part of the whole look, the shoes! As I told you earlier, the look must make a statement on the floor without making it too flashy. Wear a neon color sneaker! There are plenty of options you can choose from.
You can go with neon green, neon orange, or even sneakers with lights on. The things on your feet are the statement pieces of the whole look. If you are not afraid of bright colors, go for it!
The First Date Outfit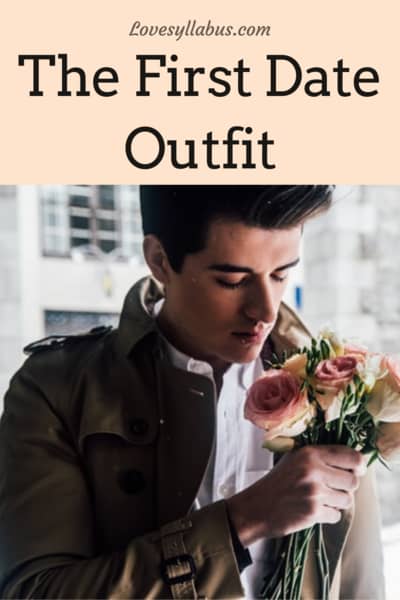 Are you planning to go on a date with the woman you have been longing for ever since the very first time? Or, are you going on a blind date with the woman your colleague has set you with?
In either of the cases, you get tensed most about the outfit. because it is too much pressure for you so that you can look your best. You want to impress the woman at the very first glance. The best and safest option is to go for black!
You can wear black slim-fit casual trousers, pair them with a casual solid black colored t-shirt. you can go for white sneakers to look an extra dimension.
Now, all you have to do is give that extra touch to your outfit to stand out. You can wear a long solid beige or nude trench coat to appear even more stylish in a jiffy. If you are going for a lunch date, do not forget to wear a black wayfarer sunglass. It will make her fall in love with your style at a first glance.
Long Drive Date Outfit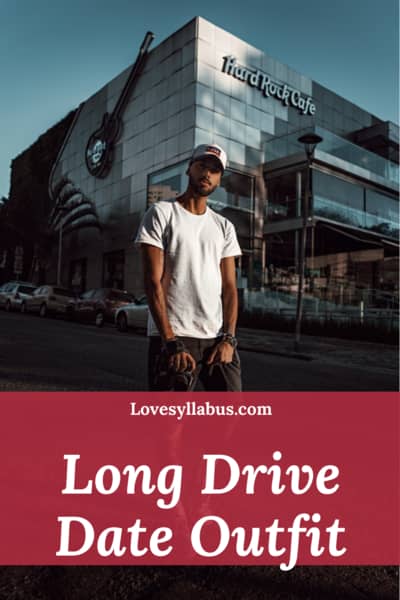 Do you live somewhere where the sun is pleasant most of the time of the year? You should be planning to take your lady love on a long drive. You can enjoy the cool breeze or the sunny roadside beaches while driving.
Pack a picnic basket, load up plenty of fuel in your tank. But before, get yourself ready. The outfit should be comfortable enough to make you feel more relaxed while driving.
Wear three-quarter or a half pants of a color of your choice, pair it up with a nice polo t-shirt. You can wear a simple cap or a hat of your choice to ramp up the look. Try not to go overboard with the shoe. Rather go for a simple sandal. Oh, and do not forget to wear a nice pair of sunglasses & plenty of sunscreens.
Conclusion
I have tried putting 8 Valentine's Day date outfit ideas in this article. We must admit, everyone has a different style sense. And the choice of outfits differs. But one should give the most priority to comfort first before deciding on any outfit for any event. As we know, confidence comes with comfort. Apart from Outfit ideas you also have to focus on some gifts ideas for your valentine.
Keep exploring this space for more content on Love, Romance, Relationship Tips, Dating, Love Quotes & Messages, Zodiac Signs Compatibility, and Couple Issues.