If are you often confused about what to text your boyfriend/husband, how to respond to his messages then you are not alone. There are 100s of women who want to know this. Today we are going to reveal 50 messages to make him smile and remember you for the rest of the day.
If you are looking to attract the mean of your dreams or bring your man closer than ever and strengthen the connection between the two of you.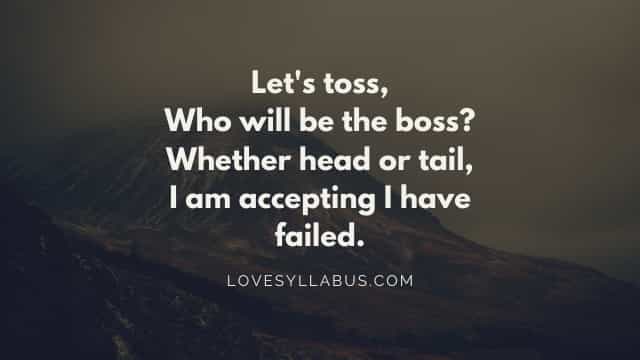 Here are 5 secret tips on what to text message to your boyfriend or husband to make him smile.
Compliment him– Men love compliments as any woman would do. The key is here to compliment him on something he wants to be complimented on. To know that look at his hobbies, sports he plays, or music interests, career and so on.
Letting him know that you dream about him. Tell her you had the craziest dream with him last night. It creates some wild imagination in the mind of your man.
Text him to do some wild things together, maybe break the rules like ditch office to go to the beach, unplanned long drive, etc.
Let him know that you remember something he told you earlier and it made you laugh. The idea is to give importance to what he does or speaks. 
Send him some teasing and playful texts like "I was thinking of you all day, it was so distracting"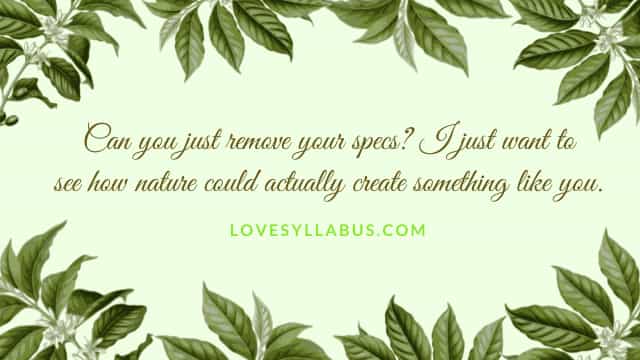 Romantic Messages to Make Your Boyfriend Smile
I was in love with my car then, I saw your smile.
Your smile is magnetic, when you do I start behaving like an iron.
It was a sinful day today. I didn't see your smile.
Your appreciation brings extra calories in me, which I never wanted to be burn.
You got the most beautiful eyes, oops.. Likewise for your smile!
You are my righteous mistake; I want to repeat every day.
You keep converting my poisons to medicine; I don't need any potion for life
Your presence makes me poetry and absence, a diary. Will you be my rhythm for lifetime? .
Let's toss, Who will be the boss? Whether head or tail, I am accepting I have failed. 
I am sorry I hit your car, you are free to hit my back.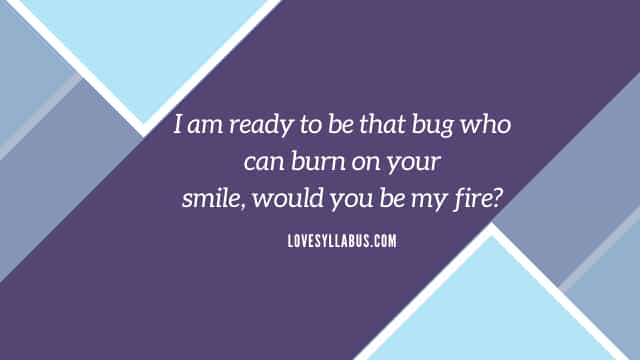 Your smile is a weapon which kills me every day to survive.
Broadness of your smile makes my character.
Today tea was sugarless though your serving smile made it sugary
I heard cosmology is very interesting, who cares? I could sense heaven when you smile. .
I was going through hell, then you smiled and I crossed it.
Sound of your laugh, increases my heart beat,
It feels like a world, what else I need?
My love was a spark; your smile turned it to fire.
I know I am far, a 1000 miles, Still I can survive, if you can smile. 
I was surrounded by flowers but her presence was most beautiful.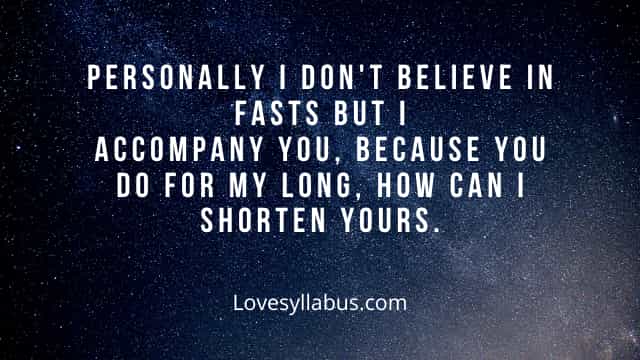 Romantic Messages to Make your Husband Smile
I am ready to be that bug who can burn on your smile, would you be my fire?
My book has million pages, I just keep you folded.
My face in your eyes makes my day.
Your smile is lucky to me, when you smile, my world shines.
I never dreamt of a fairy but my life is a fairytale with you.
I was an atheist, your beauty convinced me to believe in God.
It's not your beauty, it's your soul, Which keeps me chasing, to achieve my goals.
Some days I leave my handkerchief purposely on table, to hear your scolding.
Personally I don't believe in fasts but I accompany you, because you do for my long, how can I shorten yours.
I wouldn't mind to be a beast, if you would be my beauty.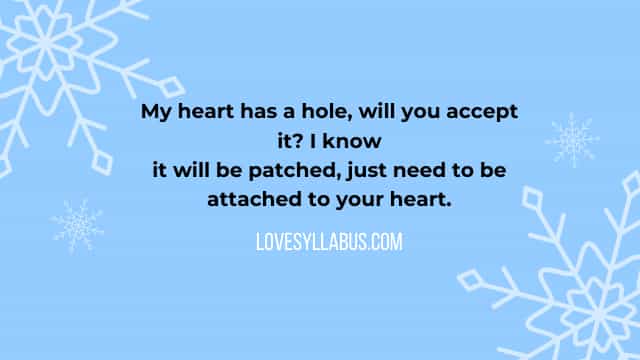 Everyone was laughing at your joke, I was smiling at your naughtiness, you didn't notice.
Don't worry if you are 5'7, Darling, I am 5'11.
I love the fragrance you use, so captivating, I don't mind being misused.
I know the eyes under the glass are pretty, no no don't remove it I still want to survive.
OMG! You got dimples, I am gone, it's that simple.
Can you please walk ahead of me? I'm scared of leaving you behind.
I read your message 50 times, Still can't believe you are mine.
I still have that straw you had thrown, It has that magic, my love has grown.
I still love to wear my shirt with folded sleeves, I know you still love to see me like this.
Can I see you over a cup of coffee? I will pay the bill and the parking :).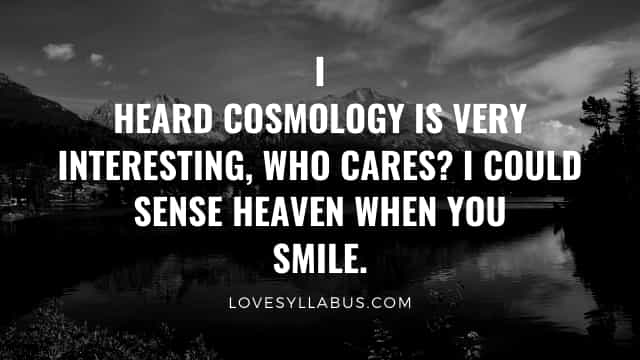 Romantic Text Messages to Make your Him Smile
Can you just remove your specs? I just want to see how nature could actually create something like you.
Life has shown many hurdles, But as you are along it's cherishable.
She Mirror is so beautiful. He Mirror is not beautiful, it's your face which makes it beautiful.
My heart has a hole, will you accept it? I know it will be patched, just need to be attached to your heart.
I didn't know I could ever be so intense in love unless I saw you my beautiful soul.
It was a happy accident to see you, now I am bed ridden in your thoughts.
You are my whisky, you are my wine, I am addicted to you, my sunshine.
So, you learn boxing, can you hit me with your full power? I want to feel that lovely pain.
I have seen my lines in your hand, If you are not in mine, I will amend. .
I can't bring the moon to you, but I can bring a smile on your face and can apply nail paint on your feet.
I can feel your aura when you are around, I can hear the silence of your sound. .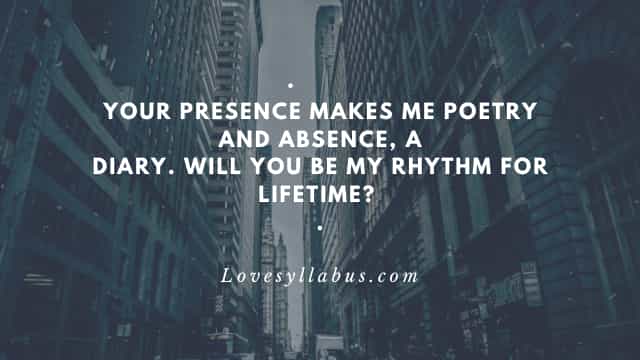 Keep exploring this space for more content on Love, Romance, Relationship Tips, Dating, Love Quotes & Messages, Zodiac Signs Compatibility, and Couple Issues.