The Instagram platform has become home to millions of content creators and influencers, making it one of the most powerful marketing tools for brands today. But it is a common challenge for Instagram users in converting likes into loyal followers.
If you are facing this issue, you are not alone. There are some effective strategies you can use on Instagram to build a strong community and bridge the gap between likes and followers.
In this guide, we will discuss how to turn your Instagram likes into followers. We will cover the various techniques and strategies you can use to convert those likes into dedicated followers who'll help build your brand.
We will also discuss whether buying Instagram followers is a good strategy for newcomers to establish social proof or not. So, let's get started;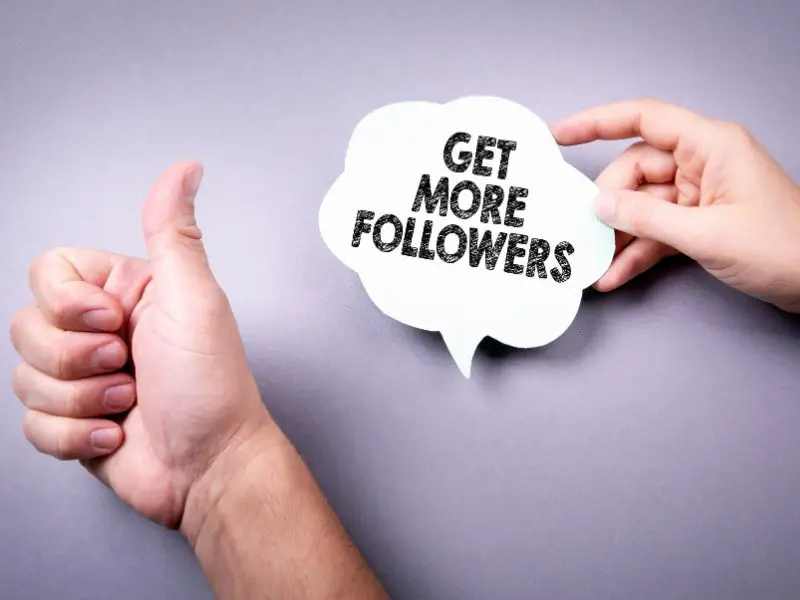 8 Ways to Turn Your Instagram Likes into Followers
Do you have a hard time gaining followers on Instagram despite the fact that your posts are getting plenty of likes? Don't worry, this is something many Instagram users experience, especially when starting out.
The good news is there are simple strategies you can use to turn those likes into real followers and boost your account's growth. Here are some tried and tested tips for turning post likes into followers.
In this guide, we'll cover topics such as: 
Make a Professional Profile
Identifying Your Target Audience 
Posting Quality Content 
Create Compelling Captions
Collaborate With Other Users 
Using Paid Advertising Strategies 
Optimizing for Organic Growth 
Analyzing Your Results 
1. Make a Professional Profile:
First of all, make sure your profile looks professional. People like to follow accounts with a consistent aesthetic, so make sure your profile has coherence in terms of color schemes, filters, and the types of images you share.
If necessary, create templates or use apps to personalize your content and give it consistency.
2. Identifying Your Target Audience:
Before you start posting content and engaging with other users, it's important to know who you're targeting. Think about the type of people who would be interested in your content and ensure that you are posting content that will appeal to them.
You can also use tools such as Instagram Insights to help you understand your existing audience better, or create a lookalike audience if you don't have an established one. 
3. Posting Quality Content:
Once you know who you're trying to reach, start creating content that they'll respond to. Avoid simply posting generic images; instead, focus on creating meaningful and well-crafted visuals that will draw attention and inspire liking.
Also, consider how often you post; too much or too little activity could hurt your account's visibility. 
4. Create Compelling Captions:
The captions you write should be engaging and interesting, while still remaining true to your brand. Try to avoid being too promotional and instead focus on being creative and sparking conversations among your followers.
5. Collaborate With Other Users:
Reaching out to other Instagram users who have an audience similar to yours can help increase your exposure by getting their followers to follow you too.
Feature their content on your page or mention them in any of the captions of your posts – this is one of the best ways for cross-promotion that will benefit both parties. 
6. Using Paid Advertising Strategies:
There are a variety of paid advertising strategies you can use to increase engagement and reach more people. Consider running ads that feature popular hashtags or influencers, or partnering with influencers who already have an established audience.
7. Optimizing for Organic Growth:
In addition to using paid strategies, you can also focus on optimizing your content for organic growth.
Use relevant hashtags and location tags to ensure that more people see your posts, and be sure to post at optimal times when you're likely to get the most engagement. 
8. Analyzing Your Results:
Finally, track and analyze your results so you can understand what works best for your account. Use Instagram Insights to measure key metrics such as likes, comments, and followers over time and optimize your content accordingly. 
By following these steps, you can effectively convert Instagram likes into followers and increase visibility for your business or brand. So get creative, stay consistent, and never forget the importance of engaging with other users on Instagram.
Is it a Good Strategy to Buy Instagram Followers as a Newcomer?
Yes! When you are starting out in the world of Instagram, it is important to consider investing in followers as a part of your social media strategy.
As it can create a sense of social proof for your page, ultimately making it more appealing to potential organic followers. Thus, buying followers is an effective way to jumpstart your profile and give yourself a competitive edge on this highly popular platform. 
Here are some more reasons why buying Instagram followers can be beneficial for businesses and influencers:
It establishes a credible profile: The more followers you have, the more trustworthy you appear since it implies that you have earned the admiration and attention of numerous other users. 
It gives you social proof: Buying Instagram followers helps to build social proof for your page, which will attract more organic followers to your page.
It helps you get noticed: When there are a large number of followers on your profile, it is more likely that people will take notice and be curious enough to click on your page.
It boosts engagement: Having an increased follower count can help increase the reach and visibility of each post, which has been proven to help boost engagement and increase the chances of conversion.
It saves time: Investing in Instagram followers is a great way to save time and energy, as you don't need to manually grow your profile organically. 
Buying Instagram followers can be an effective strategy when starting out on the platform, as it can give you a quick boost and help get your profile noticed.
It is important to remember, however, to ensure that the followers are of high quality and relevant to your page, you should focus on producing engaging and high-quality content.
FAQ's 
Q: What is converting likes into followers?
A: Converting Instagram likes into followers is the process of taking advantage of people who already engage with your content by prompting them to follow you as well.
You can achieve this by utilizing different strategies like posting regularly interacting with your followers, responding to comments, using relevant hashtags, and creating high-quality content that appeals to your target audience.
Q: What are the benefits of converting likes into followers?
A: There are several key benefits associated with this strategy: 
Increased visibility: The more followers you have, the bigger the reach of your posts and content, meaning even more potential for engagement and growth. 
Greater credibility: Having a larger number of followers adds legitimacy to your brand as it demonstrates that others care enough about what you do/say to follow you regularly. 
An engaged community: Growing an active and engaged community increases overall conversions and boosts your bottom line.
Conclusion
Having a strong presence on Instagram is essential in today's digital climate. By following the tips outlined in this blog, you can take your account to the next level and see your followers increase over time.
Don't forget to post regularly, use relevant hashtags, and create engaging content that will draw people to your profile. Additionally, cross-promoting your Instagram account across other social media platforms can help boost your follower count.
Ultimately, if you create content that resonates with people, they will naturally be drawn to your page and engage with it. Good luck and thanks for reading!